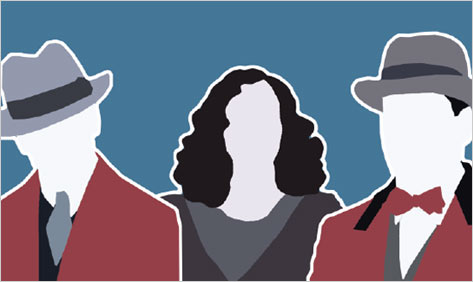 Long dark nights, a constant cycle of grim news, frenetic holiday shopping, and festivities-that-can-turn-into-obligations: 'Tis the season that calls for either an immersive, transportative novel (such as Donna Tartt's The Goldfinch or Jhumpa Lahiri's The Lowland) — or, if it's cheer you want, a smart, charming diversion. Last year at this time, I decided to create a list of books that hit the literary sweet spot where entertainment and substance intersect — books that emphasize the light in enlightenment. It was so much fun, I'm doing it again.

(And because I also enjoy good food writing that inspires us to literally bring something new to the table, this year I've compiled a roundup of cookbooks that entice and satisfy on multiple levels. Click here to see my list.)


---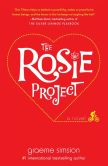 The Rosie Project
By Graeme Simsion

Australian IT consultant Graeme Simsion's The Rosie Project, a warmhearted screwball comedy, is perfect for those who loved Where'd You Go, Bernadette? This snappy, delightful first novel celebrates the importance of being open to change — and the havoc and pleasure intense emotions can unleash. It's about a brilliant but socially challenged geneticist whose carefully crafted questionnaire, designed to help him find his ideal mate, is subverted by a woman who's clearly unsuitable in every way. Thirty-nine-year-old Don Tillman isn't just a geek — he also suffers from Asperger's, but he's no more aware of this than he is of his attraction to beautiful, edgy Rosie Jarman, who smokes, is always late, and doesn't eat meat or cook. She's a doctoral candidate in psychology who makes ends meet with part-time bartending, though Don thinks that's all she does. Over their first dinner together, he tells Rosie she's "quite intelligent for a barmaid." "The compliments just keep on coming," she responds. Tone deaf to irony, he thinks he's doing well. The book's running joke: "Humans often fail to see what is close to them and obvious to others."


---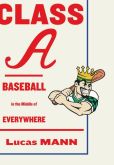 Class A: Baseball in the Middle of Everywhere
By Lucas Mann

Part classic baseball narrative, part sociological portrait of an atrophying blue-collar town, part memoir about "trying to figure out how to be a man," Class A offers a fresh angle on what used to be called America's favorite pastime. In this genre-bending book, Lucas Mann uses the full tool kit of literary nonfiction to portray bottom-of-the-barrel, full-season professional baseball against a backdrop of a suffering midwestern factory town and his own insecurities. Mann shadowed the LumberKings of Clinton, Iowa, the Seattle Mariners' Midwest League Class A farm team deep in corn country, during their 2010 season, when he was a twenty-four-year-old New Yorker enrolled in the University of Iowa's Nonfiction MFA program. Hanging out in batting cages, locker rooms, bleachers, and beer can–strewn rented apartments, Mann dogs the players and their diehard fans with questions. Class A captures the nostalgia, hope, anxieties, longueurs, and disappointments of this iconic sport in a book that is lyrical, intellectual, thoughtful, and appealingly personal.


---

ROY G. BIV: An Exceedingly Surprising Book About Color
By Jude Stewart

ROY G. BIV is as enticing as a new box of Crayolas. Color-coded cross-references flagged in the margins make this graphically complex book especially friendly to browsers. In fact, reading it straight through from one end of the rainbow to the other could make you see red. Jude Stewart quotes a range of artists and writers to add color to her text, including Henri Matisse's comment "A thimbleful of red is redder than a bucketful" and André Gide's observation that "the color of truth is gray." Among ROY G. BIV's many fun facts: Flamingos are pink because they feed on carotenoid-rich crustaceans, and the term "pinkos" was coined in 1925 by Time magazine for people who expressed fervent sympathy with the Soviet Revolution "but rarely budge when urged toward stronger action." John McPhee's Oranges, Anthony Burgess's A Clockwork Orange, the House of Orange, and the switch to high-visibility orange jumpsuits from zebra stripes for prisoners all factor into Stewart's especially juicy exploration of the color that puts the O in ROY.


---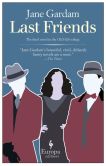 Last Friends
By Jane Gardam

With Last Friends, Jane Gardam completes the wonderful British barrister trilogy begun with Old Filth, first published in England in 2004, back when she was only seventy-six. Sir Edward Feathers, Q.C. (Queen's Counsel), the impeccably groomed retired judge featured in Old Filth, got his nickname from an old joke — "Failed in London Try Hong Kong." His miserable childhood as a Raj orphan is loosely based on that of Rudyard Kipling. In his widowed dotage in Dorset, he finally has time to play emotional catch-up and reconcile his public life with his private memories. The second volume, The Man in the Wooden Hat, published in 2009, shifts to Edward's vivacious wife's story. Born in China and interned in a Japanese camp in Shanghai during World War II, Betty's childhood was no cakewalk either. But no sooner does she pledge to never leave Edward than she meets his legal and personal adversary, the flamboyant, blond-haired Sir Terence Veneering, "just one hour too late." By quirk of fate, the two rivals retire next door each other in Dorset.

In Last Friends, which opens with Sir Edward's funeral, just months after Veneering's, we finally learn Veneering's surprising story, including his humble origins as the son of an injured circus performer from Odessa named Venetski who was taken in by a young woman in Teesside, England. We also learn about the third lawyer of the Hong Kong group, the rumpled tightwad Fred Fiscal-Smith, and the ex-colonial widow Dulcie, who's settled in Dorset, too.

While Old Filth remains the most satisfying of the three novels, these incisive, witty books — along with the title short story about Feathers and Veneering in The People on Privilege Hill (2008) — are positively addictive for the way details dovetail and interlock as gratifyingly as scenes in Alan Ayckbourn's meshed Norman Conquests trilogy, like puzzle pieces snapping into place. Together, traveling back and forth in time, they paint a portrait of a bygone empire, the rude realities of contemporary England, and the indignities and reconciliations of old age — peppered with the trenchant insights of their octogenarian author.


---

Some Bonus Beguilers Published in 2013

LITERARY: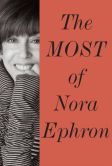 The Most of Nora Ephron
By Nora Ephron

Sagging necks, cheating husbands, e-mail — Nora Ephron repeatedly found the humor and universality in all of it. This is an irresistible compendium that shows off the wit, wisdom, and breadth of the late great essayist, screenwriter, novelist, and blogger. From heartburn to heartache, "A Few Words About Breasts" to Lucky Guy, love of pies to disdain for egg-white omelets, Ephron's writing had — and still has — bite.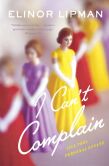 I Can't Complain: (All Too) Personal Essays
and
The View from Penthouse B
By Elinor Lipman

A bonanza from the delightful Elinor Lipman — her tenth novel and her first essay collection were released simultaneously this past spring. Her personal essays and her comedies of manners are stylish, snappy, sparkling, quirkily romantic — and slyly moving. Both books address love, marriage, widowhood, forgiveness, and online dating.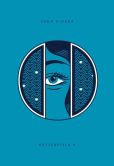 Drop Cap Penguins

The utterly appealing, collectible Drop Cap hardcover editions of classic literature from Penguin, each of which features a different illustrated letter of the alphabet by type designer Jessica Hische on its cover, have reached the middle of the alphabet — including Kazuo Ishiguro's An Artist of the Floating World, with its uppercase I in the shape of an ink bottle, John O'Hara's Butterfield 8, with a woman's eye peeking through the window of its stylized O, and a florid P for Marcel Proust's Swann's Way. Who says you can't judge a book by its cover?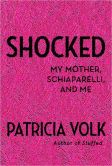 Shocked: My Mother, Schiaparelli, and Me
By Patricia Volk
A smart, stylish, unconventional memoir about how beauty can be a beast. Volk discovered different modes of feminine existence from the conflicting examples of her beautiful, elegantly attired, hypercritical mother and the fantastically imaginative, iconoclastic, avant-garde couturier Elsa Schiaparelli.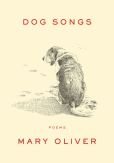 Dog Songs
By Mary Oliver

Collected in one soulful, heartwarming, good-humored volume, Dog Songsunleashes thirty-five of Mary Oliver's poems about her deep affinity with her beloved canine friends, including this poem to her readers:
You may not agree, you may not care, but
if you are holding this book you should know
that of all the sights I love in this world —
and there are plenty — very near the top of
the list is this one: dogs without leashes.


LITERARY AMUSEMENTS: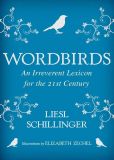 Wordbirds: An Irreverent Lexicon for the 21st Century
By Liesl Schillinger; Illustrated by Elizabeth Zechel

New coinages such as "willpower outage," "eservations," and "droidian slip," suitable for our plugged-in, hyper-connected brave new world, with a charming ornithological lineup to help them take flight.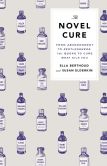 The Novel Cure: From Abandonment to Zestlessness: 751 Books to Cure What Ails You
By Ella Berthoud and Susan Elderkin

Do you suffer from fear of confrontation? Read Chaim Potok's My Name Is Asher Lev for pointers, say the authors of this surprisingly earnest volume of bibliotherapy. For loss of hope, they recommend not Emily Dickinson's "thing with feathers" but Steinbeck's Of Mice and Men. For unrequited love, Ann Patchett's Bel Canto. Paranoia, Thomas Pynchon's The Crying of Lot 49. They're serious about this. But you don't have to be. Look at it as a new way of categorizing literature and answering the bookworm's eternal question: What should I read next?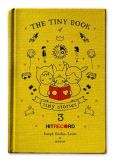 The Tiny Book of Tiny Stories, Volume 3
By Joseph Gordon-Levitt & wirrow

Stories as short as haiku, so brief they make Lydia Davis seem long-winded. The amusing red-accented drawings add appeal.

The Diary of Edward the Hamster 1990-1990
By Miriam Elia and Ezra Elia

A philosophical rodent's hilarious laments about the existential limitations of his pitiful life, set against stark white-on-black drawings. A winning whiner, if you will. One of my favorite books of the year.



Happy Reading! Really.