Works of fact and fiction, facing East.

---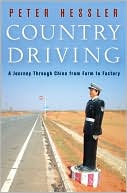 Country Driving: A Journey Through China from Farm to Factory
By Peter Hessler
The final book of New Yorker correspondent Hessler's phenomenal trilogy about China's leap into modernism follows seven years of driving the country's roads. Through these journeys Hessler chronicles an economic revolution — and notes how a boom in road building and car ownership is overturning the worlds of thousands of ordinary Chinese men and women.
---
When China Rules the World: The End of the Western World and the Birth of a New Global Order
By Martin Jacques
Jacques chronicles how modernity for hundreds of years has been a product of the West. But the financial rise of China, India, and other Eastern countries will impact, he argues, the face of modernity itself. The immense power of this economic realignment will long be felt as this new world matures.
---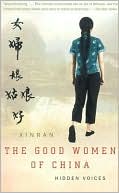 The Good Women of China: Hidden Voices
By Xinran
Xinran became a celbrity in China with a radio program about women's issues that began in 1989. Over the years she has received thousands of letters that share moving and often tragic stories of the world these women live in — a world of changing sexual mores, and frequently poisoned by rape and abuse. Here she shares those stories and a few that didn't get run past the censors.
---
By Yu Hua
The irreverence of Yu Hua's novel about four decades of a family's life in a small Chinese town in the midst of the Cultural Revolution and globalization didn't stop it from selling more than a million copies in China. Both exuberant and earthy, it's a fascinating window into a world most Westerners haven't seen.
---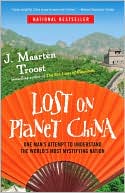 Lost on Planet China: One Man's Attempt to Understand the World's Most Mystifying Nation
By J. Maarten Troost
Hilarious travel writer Troost (Sex Lives of Cannibals and Getting Stoned with Savages) shares his outlandish take on his wanderings in China — where he witnesses extremely exotic foods (Cattle Penis with Garlic, anyone? Spicy Cow Veins?), a still-dead Mao, and a country in the midst of a massive cultural and economic transformation.