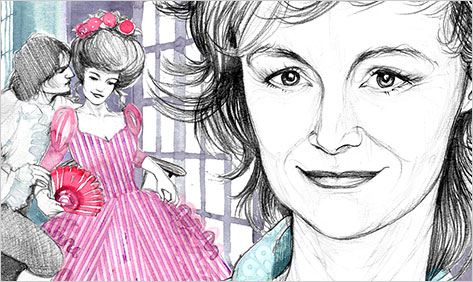 Like everyone in the world, I remember adolescence clearly—and mostly with horror. It's not the moments of humiliation that haunt me in the middle of the night, but piercing memories of mistakes I made: errors in judgment, ethical missteps, selfish unkindness. I could have been a case study for research proving that adolescent brain development (or the lack thereof) leads to reckless, foolish decisions. So when I decided to read all the 2009 finalist entries in the Young Adult (YA) category for the RITA, romance's most prestigious prize, I was curious about how realistic they would be. Would these six heroines engage in anything that I—or at least my memories of myself—would recognize?
They do. In fact, all of these novels do a brilliant job depicting a young adult's scrambled thinking and—even better—the first sign of the maturity that scientists promise will eventually occur. Here, the road to love is littered with risk-taking behavior. Simone Elkeles's Perfect Chemistry, for example, is the story of a striving-to-be-perfect white girl named Brittany, who finds herself paired with Alejandro Fuentes in chemistry class. If Brittany is perfect, from her glossy lips to her glossy toenails, Alejandro is her opposite: a Mexican gang member who's both desperate and violent. They are both caught in situations that are not their faults—but the way they flounder into various debacles will have you wincing. Still, the sweetness of watching this Romeo and Juliet make some tough (good) decisions, and grow up in the process, is truly inspirational.
Jennifer Echols's Going Too Far is similarly built around a Romeo and Juliet theme—but in a neat reversal of Perfect Chemistry's setup, it's good boy meets bad girl. Meg is a senior in high school with blue hair and one wish: to get far, far away from the small town she's grown up in. But one night she ends up in the hands of a cop named John. If Meg is eager to throw away her past, John is holding on to his all too tightly. Skipping college, he's devoted himself to making sure their little town stays safe. They both make the kind of mistakes that make you wonder how the human race survived so long, but at the same time this novel is so sweet and fresh that you'll almost—almost—wish you could do it all over again.
In three of these stories, the heroines not only make excruciatingly bad decisions, but the consequences of their actions are front and center to the plot—and those consequences range from humiliation to gunshot wounds. The heroine of Tina Ferraro's The ABC's of Kissing Boys doesn't make it to the varsity soccer team. So Parker comes up with a desperate plan to get on the team that involves paying for a kiss, tricking her way onto the team and…making a fool of herself. Ouch! The mistakes similarly pile up in Lauren Strasnick's Nothing Like You; the heroine here is sleeping with a popular guy in secret, while she makes friends with his long-time girlfriend. Can you spell Disaster? Neither of these novels flinch from putting their heroines in really dreadful, self-induced situations. I couldn't stop reading; fascinated horror kept me turning the pages. Ally Carter's Don't Judge a Girl by her Cover showcases a different—if no less immature—aspect of the teenage brain. Cammie Morgan is a spy, attending one of the world's best high schools for that business. At least she's conscious of what she's doing wrong: "Did I know it was against the rules? Yes. Did I think it was foolish? Absolutely." But (sigh) she goes right ahead and does whatever she wants.
Cyn Balog's Fairy Tale is the oddball in this group: Balog is less interested in her characters' muddled thinking than in the truly fascinating and odd world she creates for them. Morgan Sparks and Cam Browne have been friends since birth, and their love seems the kind that will actually survive adolescence. Even the fact that Morgan has the truly uncomfortable ability to see into the future doesn't phase Cam: besides, she can't see his future, so she's perfectly comfortable around him. At least, until he starts growing wings. And carrying a tiny fairy around in a paper bag, who insists that she is Cam's future. This is a story that blends fantastic imagination with grown-up problems: Cam and Morgan can't have life just the way they've always wanted, and watching them come to terms with that is a bittersweet joy.
If you happen to be a young adult yourself, or you know a young lady who might be interested, you can't do better than buy these books. As the mother of a tween, I know how hard it can be to find YA books that appeal to a young girl and don't horrify the woman with a credit card in hand. Far too many books aimed at this age group are little more than candy floss tales of conspicuous consumption. These novels will satisfy both of you.
---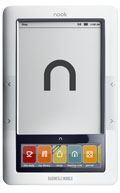 A Romantic Reads Giveaway from Eloisa James and Harper Collins
Exciting news for fans of Eloisa James – Harper Collins (the publishers of A Kiss at Midnight and other Eloisa James novels) are offering a special giveaway — two readers will be the recipients of the Nook, Barnes & Noble's eBook reader.
Click here to visit Eloisa's website for more details, or you can enter via Eloisa's Facebook page.
If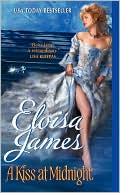 you'd like to discuss romances featuring teenage heroines (or not), please stop in to chat with Eloisa James in the Romantic Reads Book Club. And please do check out Eloisa's past columns in the Archives, and if you'd like to get her reaction to romances as she reads them, follow her on Facebook or Twitter. If you'd like a peek at Eloisa's own romances, please visit her web site at www.eloisajames.com.
And don't forget the Barnes & Noble daily romance blog, Heart to Heart, where readers chat about the hottest news in the world of romance, from favorite authors to scorching love scenes.
Eloisa James's new novel A Kiss at Midnight will be published later this month.