Five caffeinated reads.
---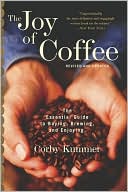 The Joy of Coffee:
The Essential Guide to Buying, Brewing, and Enjoying
By Corby Kummer
Kummer takes a connoisseur's tour of a coffee plantation and follows the bean from its initial growth to the travel mugs of everyday Americans. Along the way he brings to life each step of coffee's intricate production process—from harvesting to roasting to brewing. Recipes for coffee-based treats included.
---
By David Liss
The Portuguese protagonist of this subtly suspenseful tale of 17th-century Amsterdam has been driven from his home country by the Inquisition and has already made—and lost—a fortune before partnering with a strange Dutchwoman to trade in a new, mysterious beverage: coffee. Liss, the author of the celebrated Benjamin Weaver mysteries, puts his twin talents for historical portraiture and thoughtful intrigue to work in a robustly imagined novel.
---
By Antony Wild
"Poverty, violence, exploitation, environmental devastation, political oppression, and corruption" are all part of the more than 500-year history unveiled by former British specialty-coffee salesman Wild, who offers an entertaining primer on the bean's history, including its start as the United States' hot drink of choice, thanks to the Boston Tea Party.
---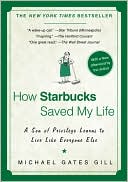 How Starbucks Saved My Life:
A Son of Privilege Learns to Live Like Everyone Else
By Michael Gates Gill
When Michael Gill's marriage combusted and he got laid off from his 25-year, six-figure job as an advertising exec in Manhattan, his life went into turmoil. But a job slinging espresso gave him new respect for everybody behind the counter and everybody who drags himself to the other side.
---

Coffee:
Scrumptious Drinks and Treats
By Betty Rosbottom
Syndicated columnist Rosbottom serves up a wide array of coffee-related recipes in this photo-filled reference. From café au lait and homemade cappuccino to macchiatos and old-fashioned coffee sodas, Rosbottom, who also authored Waffles and Sunday Soup, shares her insight into the bean and its myriad flavorings. Good to the last drop.