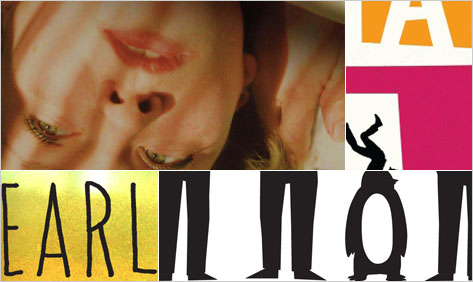 2011 saw the dwindling of Henning Mankell's detective, Kurt Wallander, in The Troubled Man — much to readers' outrage — but crime fiction from cold climates continued to thrive. Jo Nesbø's The Snowman, Camilla Läckberg's The Preacher and Andrey Kurkov's Death and the Penguin led a crowded field while the re-publication of the incomparable Martin Beck series by Maj Sjowall and Per Wahloo revealed why Mankell, among others, acknowledges such a profound debt to the duo.
There was also a welcome warming trend. In Trackers, South African novelist Deon Meyer skillfully cinched together wildlife smuggling, international terrorism and espionage while Anne Zouroudi vividly conjured up modern Greece, its vanishing past and its mythological remnants in The Taint of Midas. More darkly inventive, Martin Solares's The Black Minutes, a first novel set in a fictional Mexican city, revolved around a murder that leads the narrative back into the 1970's.
On a similar trajectory, Eduardo Sacheri's The Secret in Their Eyes distills three bloody decades of Argentina's history in one brutal case. "I may dare to recount it all the way to the end," retired investigator Benjamin Chaparro declares as he recalls the rape and murder in Buenos Aires in 1968 of a young woman whose husband will become both a mirror and a shadow in Chaparro's life. The end is reached, however, not when the crime is solved but rather when Chaparro, thirty years later, stumbles on the contorted form that justice has taken. And here even the shrewdest reader may gasp. Sacheri, a passionate yet economical writer, advances his plot in a series of thrilling scenes, masterfully folding in Chaparro's own romantic quest and the political thuggery that permeates Argentina's society and judiciary. "We're all cowards," Chaparro reflects as his own life is threatened, "it's just a question of who frightens us enough."
Intimidation is equally lethal in Last Man in Tower, a novel by Aravind Adiga (whose debut The White Tiger won the Man Booker Prize) that rises to Dickensian heights through the author's portrait of a Mumbai real estate developer defied by a single tenant of a property slated for demolition. In a chaotic and corrupt city with "Buildings rising above the earth and concourses of money running below it," the residents of the decaying Vishram Society Tower A apartments are easy prey. Only Masterjii, a retired teacher, resists Shah, the developer, who fulminates against this unnatural creature who "…has no secret places in his heart into which a little more cash can be stuffed, what kind of man is that?"
Adiga's tender, humorous portrait of Tower A's residents and their delicate habitat prompts the same question – and Adiga wisely leaves it unanswered. Frailty interests him more than villainy (though there are some wonderful villains here) and the novel's violent culmination, while shocking, is as intimate as an embrace.
Bleak humour, by contrast, pervades Andrey Kurkov's extraordinary Death and the Penguin and its sequel, Penguin Lost. But here also comforting lines– between good and evil, human and animal – are blurred. Vicktor Zolotaryov, an alienated writer in Kiev, lives with Misha, an adopted king penguin who ".. had brought his own kind of loneliness, and the result was now two complementary lonelinesses…" Both are displaced; Misha from the Antarctic and Vicktor from his past, the Soviet past which has in turn given way to organized crime. "The less you know, the longer you live!" a newspaper editor tells Vicktor who agrees to write obituaries of living local dignitaries (who turn up dead as soon as an obituary is finished.)
Strangers, gifts and threats arrive at Vicktor's door. The Mafia hires his penguin as a novelty mourner for funerals. There is a lover too and another fostered creature, a wonderfully drawn child. Yet Kurkov's novels, for all their weird whimsy, avoid sentiment and charm. The first ends with Vicktor, not Misha, heading to Antarctica –only to return in Penguin Lost to search for Misha, now in the hands of the mob.
A plainer animal and a homelier child play vital roles in Started Early, Took My Dog, the fourth novel by Kate Atkinson to feature private detective Jackson Brodie. The child becomes the unofficial possession of Tracy Waterhouse, an ex-policewoman, while the dog is Jackson's accidental companion as he searches for his thieving ex-wife and for a fresh start, "…following the thread veins on the map." Similar filaments, superbly drawn by Atkinson, connect the novel's three separate plots and, as always, current mysteries stem from past crimes. A sordid killing in 1975; orphaned children; a police cover-up, all are interwoven by Atkinson with the sinuous ease first demonstrated in Case Histories. England once again falls under her keen gaze ("You could buy women, you could buy kids, you could buy anything") and Tracy, "…retired with a shell so thick there was hardly any room left inside…", is one of her finest creations.
John Verdun's Shut Your Eyes Tight, Philip Kerr's Field Grey, and Mo Hayder's Gone were all serviceable follow-ups, but it was hard not to recall the crazy brilliance of Hayder's Pig Island and to wonder when we will next hear from Robert Wilson whose late hero, Inspector Javier Falcon, is, we hope, keeping Kurt Wallander company.