The merry pranksters and satirists who stoked laugh riots.
---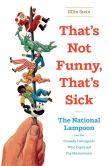 That's Not Funny, That's Sick: The National Lampoon and the Comedy Insurgents Who Captured the Mainstream
By Ellin Stein

Arguably the frontrunners of modern American comedy, the funnymen and -women behind Animal House, Saturday Night Live, and European Vacation can all trace their roots back to the satire magazine The National Lampoon. In That's Not Funny, That's Sick, journalist Ellin Stein explores the humble beginnings of the humor rag back in 1969, when it flourished in the hands of wayward Harvard grads Henry Beard and Doug Kenney. Quickly taking the comedy world by storm with its raunchy slapstick fodder, The National Lampoon birthed countless films, TV shows, and stand-up routines; jump-started the careers of John Belushi, Chevy Chase, and Christopher Guest; and changed the comedic stakes in America forever.
---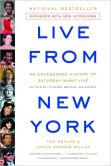 Live from New York: An Uncensored History of Saturday Night Live
By Tom Shales and James Andrew Miller

This uproarious behind-the-scenes look at the ubiquitous weekend touchstone is filled to the brim with raucous tales from writers and cast members alike, spanning the decades from vets like Bill Murray and Dan Aykroyd to millennials Jimmy Fallon and Tracy Morgan. Pulitzer winner Tom Shales and James Andrew Miller deftly navigate the late-night sketch comedy's lurid, star-studded history, rife with backstage antics and celebrity drama, in this worthy chronicle of a TV revolution turned comedic institution.
---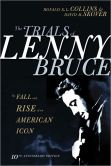 The Trials of Lenny Bruce
By Ronald K. L. Collins and David M. Skover

Lenny Bruce was a comedian ahead of his time, prosecuted for obscenity in four states for his rogue, provocative stand-up routines in the early 1960s. In The Trials of Lenny Bruce, Ronald K. L. Collins and David M. Skover skillfully portray Bruce's hard-fought battle against censorship in the age of conformity, as he primed the comedic pump for shock-humor heavyweights like George Carlin and Louis CK. Receiving a 2003 posthumous pardon on a 1964 obscenity conviction, Bruce singlehandedly changed the definition of freedom of speech in American comedy. An L.A. Times Best Book of the Year.
---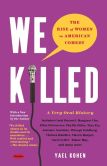 We Killed: The Rise of Women in American Comedy
By Yael Kohen

In the past few years, women have been ruling comedy on big and little screens alike, from Bridesmaids to Chelsea Lately to The Heat. But it wasn't always this way, as Yael Kohen exhibits in this engaging history of women in comedy, starting with Joan Rivers's scathing stand-up routines in the late 1950s, all the way to Tina Fey's inimitable stint on 30 Rock. Recalling the decades of hard work to overcome the preconception that women aren't funny, this touching, snarky chronicle profiles the comics who set out from the fringes of the humor world to prove that women can be intelligent, attractive, and hilarious.
---
High-Status Characters: How the Upright Citizens Brigade…Changed Comedy Forever
By Brian Raftery

An improv comedy troupe that had its beginnings in the early 1990s in Chicago, the Upright Citizens Brigade emerged when comedy had gone sterile, predictable, and risk-averse — and turned it completely on its head. This informative short history follows the group's early days through interviews with former members Amy Poehler, Ed Helms, and Seth Meyers, as they recall their scrappy origins as imaginative sketch comedians who used a repurposed strip club in Manhattan for shows, eventually taking over SNL, making feature films, and emerging as the comedy bastions of today.