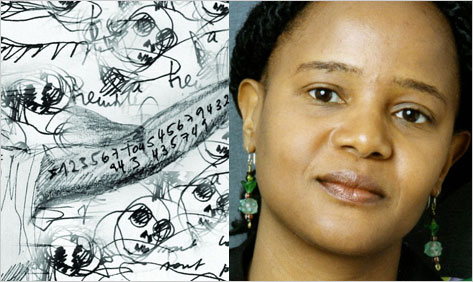 When anearthquake destroyed the Haitian capital of Port-au-Prince in January of thisyear, the celebrated Haitian-American novelist Edwidge Danticat was safely athome in the United States. Specifically, she writes in the title essay of hernew nonfiction collection, CreateDangerously: The Immigrant Artist at Work, shewas "at work" on her writing. Why those quotation marks, which areDanticat's own? They seem to convey a guilty sense that sitting at a desk andmaking up stories can't be considered real work, especially when her fellowHaitians are dying by the hundreds of thousands. "While we are at workbodies are littering the streets somewhere," she writes. "People areburied under rubble somewhere. Mass graves are being dug somewhere."
Of course, every writer could say the same—there is always adisaster in progress somewhere in the world, and anyone who devotes her life to"writing, quietly, quietly," as Danticat does, must sometimes wonderabout the coexistence of art and atrocity. But when you are an immigrantartist—like Danticat, who was born in Port-au-Prince and came to the UnitedStates at the age of 12—you have a special kind of connection to the problemsof your home country. And when that country is Haiti, the contrast between yourown privilege and your relatives' and friends' poverty can sometimes becomeunbearable. "My stories do not hold a candle to having lived under adictatorship for most of your adult life, to having your neighbors disappearand not be able even to acknowledge it," Danticat writes.
This contrast, and the strategies by which Danticat redeemsit, are the true subject of the twelve short pieces in Create Dangerously. Whether she is profiling a courageous Haitianphotojournalist, writing about a visit to relatives in a rural village, ormeditating on the career of Jean-Michel Basquiat, Danticat is always alsowriting about her responsibilities as a part of what is called, in Creole, the dyaspora. Basquiat, the 1980s art star,was born in New York to a Puerto Rican mother and a Haitian father: can he beconsidered a Haitian artist? Danticat quotes his demurral—"I'm an artistwho has been influenced by his New York environment"—but she also compareshim with the Haitian painter Hector Hyppolite, whose art teems with symbolsdrawn from Vodou. Somehow, shewrites, "Haiti…was obviously both in Basquiat's consciousness and in hisDNA."
In Danticat's own work, there is no doubt about Haiti'scentrality: her novel Breath, Eyes,Memory is"the story of three generations of Haitian women." Yet when the bookwas selected for Oprah's Book Club and reached a huge audience, Danticat foundthat some Haitian Americans were offended by its portrayal of theirculture—especially the practice of "testing," in which a mother wouldmanually confirm her daughter's virginity. "You dishonor us, making ussexual and psychological misfits," one woman wrote to Danticat; sheoverheard a man asking bitterly, "Why was she taught to read andwrite?" The best answer she can give is the phrase of Camus's thatprovides the title of this thoughtful, powerful book. "Create dangerously,for people who read dangerously. This is what I've always thought it meant tobe a writer."
---
Footnotes: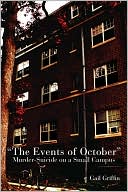 From Virginia Tech to Ohio State, shootings on college campuses have become a frighteningly familiar story. This lends a tragic timeliness to The Events of October: Murder-Suicide on a Small Campus (Wayne State), in which Gail Griffin, an English professor at Kalamazoo College, explores the 1999 murder of a Kalamazoo student by her ex-boyfriend. In addition to reconstructing the crime, Griffin explores the larger issues it raises, from mental illness to domestic violence to gun control.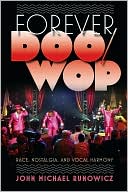 John Michael Runowicz, the author of Forever Doo-Wop: Race, Nostalgia and Vocal Harmony (Massachusetts), knows whereof he writes. In addition to being an ethnomusicologist, he has spent decades as a singer with the doo-wop group the Cadillacs. In this study, he charts the lifespan of the genre from its 19th-century origins to its 1950s heyday to its long afterlife on the "oldies circuit."
Paula Deitz, editor of the Hudson Review, is also a leading writer on gardens and landscape architecture. Of Gardens: Selected Essays (Pennsylvania) brings together her writing on subjects from Central Park to Versailles to the business of flower shows.