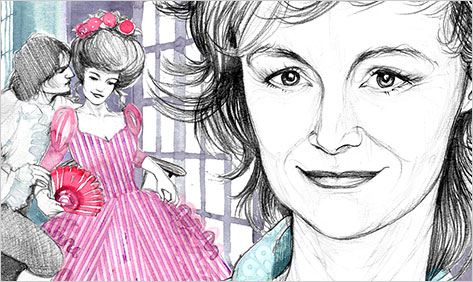 My father, Robert Bly, came through the '60s with enthusiasm. He was a poet who strode around our small Minnesota town wearing a knee-length cape; he practiced meditation and he was often festooned in curative beads, if not feathered talismans. In a clear reaction, my characters tend toward the scientific and would be very close-minded if offered a healing charm. But lately I've been reading romances that are making me rethink my aversion. Characters in these five novels are manifestly "artistic" — open to new experiences and New Age pursuits. But they are also marked by their ability to express deep emotion, particularly love. Their devotion to art comes with a gift for understanding their own feelings that makes these romances feel fresh and original. My father had that too; after all, in the throes of a teenage contempt for blue beads, I overlooked the fact that poetry speaks to the heart — to what is most important in life.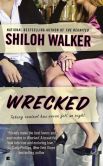 The hero of Shiloh Walker's Wrecked is a tattoo artist, remarkably gifted at making intricate, original designs. He owns his own shop, Steel Ink, and seems a carefree bachelor. But in reality Zach is passionately in love with his former co-star from a popular TV show on which they were both child actors. Abigale loves him too — as a friend. When her wedding plans fall apart, Zach gives her Wreck This Journal, a guide to letting go and focusing on what matters. Zach is a master at that: "Important describes getting my license renewed, my bills paid, payroll, Abby. You're not important. You're everything." Wrecked is pure pleasure: a combination of sexy and sweet that will make you smile all the way through.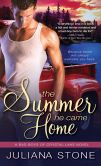 The hero of Juliana Stone's The Summer He Came Home is a rock star, the tattooed lead for a very popular band called BlackRock. The fact his name is Cain — Cain Black, no less — is a clear sign of nefarious, hell-raising ways, though he's left those mostly in the past. After ten years, Cain has come home to the small town of Crystal Lake, Michigan, where he meets single mom Maggie-Grace O'Rourke. Everyone from his own mother to Maggie herself thinks a relationship is a terrible idea. But when Cain realizes that Maggie is his "drug of choice," he goes after her with the same single-minded resolution that's brought him to the top of the charts. Part of the fun here is lending Cain the face of your favorite rebellious rock star — but then you'll have to turn that rocker into a man with the character and strength to stand by his beloved long-term.


Nora Roberts's Whiskey Beach splits the difference: the heroine has an artistic temperament, but it's the hero who's a novelist. Abra Walsh (again, the name is clearly indicative) is a house cleaner, a yoga instructor, a masseuse, and an acupuncturist-in-training. She meets Eli Landon when he retreats to his grandmother's house to heal after being accused of his wife's murder. Even though she's a former lawyer, Abra seems too far onto the astral plane to reach a man like Eli, but she slowly manages to teach him what's truly important in life. As he tells her after writing a romantic scene, "I couldn't have written that scene three months ago. I wouldn't have believed it, and I couldn't have felt it." Whiskey Beach is Nora Roberts at her best: passionate, fast-moving, and heartfelt.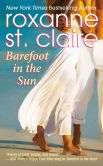 The artist in Barefoot in the Sun, by Roxanne St. Claire, is the heroine, Zoe Tamarin. Zoe isn't an artist, precisely (she's a hot-air balloonist), but she represents the epitome of the artistic temperament. She lives her life on the move, visiting healers in Sedona and organizing her life according to her great-aunt Pasha's predictions. Dr. Oliver Bradbury, on the other hand, is a straight-laced oncologist who fell in love with Zoe years ago. When she comes back to town, Oliver is now the divorced father of a young boy. When Zoe's life tumbles down around her, it's Oliver who points out what she needs most: not security, nor commitment, but belief in her own ability to love: "Zoe, you love like you breathe. You don't need to have seen it or lived it before. You love without trying."


Skye Alexander, in Christie Ridgeway's The Love Shack, is a free spirit who manages a beach community, a dilapidated collection of bungalows owned by her family. One of her newest rentals is a friend from childhood, a renowned war photographer. Gage Lowell thinks of Skye as a siren, a mer-woman, free of all restraints. And Skye sees Gage as someone free to range the world without fear. In reality, neither of them is carefree. Skye knows that love can entrap, and when three words gather on the tip of her tongue, wanting out, "like wild birds caged in an aviary," she refuses to say them. I adored this novel. You'll find that you can't wait for Gage to realize that if love is a trap, he wants to be caught. And the setting makes The Love Shack a perfect spring read: Ridgeway will have you dreaming of romantic, lazy summer days spent by the ocean. Now, that's an art.
---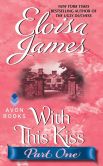 Eloisa James's latest romance is With This Kiss; you can browse all of her books here.

You can check out Eloisa's past columns in the Archives, and if you'd like to get her reactions to romances as she reads them, follow her on Facebook or Twitter.
For sneak peeks at all of Eloisa's romances, please visit her web site at www.eloisajames.com.