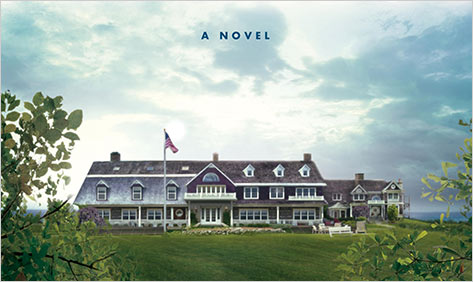 The political family at the center of Walter Walker's entertaining new novel, Crime of Privilege, is thinly disguised and instantly recognizable. The Gregorys are from Massachusetts. They have money, good looks, a wild streak, and a family compound on Cape Cod. They also have a social conscience, a patriarch who is a liberal U.S. senator, tragedy in their past, and plenty of enemies. "It's easy to attack the Gregorys," a talk-show host admonishes a caller, "…if you're some extremist reactionary who doesn't like the idea of universal healthcare, after-school programs…." But the crimes around which the novel revolves are sexual, not political, although in this family the two invariably overlap.

In 1996, a young woman attending a party at the Gregorys' Palm Beach estate is allegedly raped by two of the senator's nephews. The scandal is hushed up, and the woman later dies of a drug overdose. In 1999, following a Gregory party, a teenager is found murdered on the grounds of a country club adjacent to the family's Cape Cod house. Her killer is never found, and the case turns cold. Each daughter, however, has a father who is convinced that Gregorys are guilty of both crimes, and each is intent on justice – or revenge. Bill Telford, the father of the second victim, is meekly persistent, but Josh David Powell is "one pissed-off, vengeful, resourceful sonofabitch who can buy things that aren't even for sale." In Walker's neatly constructed, tightly paced plot, these are the twin forces at work on the novel's narrator, George Becket, a witness to the Palm Beach assault who is reluctantly persuaded to dig for answers.

Two weeks after the 1996 incident, a sinister emissary from Powell delivers a simple message: Tell the Florida investigators what you know or I will ruin your life. Becket sidesteps the threat, temporarily. By 2008, thanks largely to the Gregorys, he is a deputy district attorney on Cape Cod. Then his conscience shows up, in the form of Bill Telford. "You're a straight shooter. Don't appear to be obligated to anyone or anything but the truth," Telford tells Becket, causing him to choke on his Manhattan. Shamed by Telford — and relentlessly shadowed by Powell's henchman — Becket begins to investigate Heidi Telford's murder and to examine his own drunken recollections of the assault on Kendrick Powell. What did he really see that night? Did he take part? These questions arise in startling flashbacks and, as the moral and political intrigue deepens, a convincing portrait develops of a preppy boy turned mediocre adult forced to confront his old fraternity buddies.

Walker, a trial lawyer and Massachusetts native, avoids lengthy explications and, apart from a couple of lapses, spools out his plot without creating too many snarls. Admittedly, as Becket travels from Massachusetts to Florida, Hawaii, and elsewhere, tracking down suspects or witnesses, the novel's outline begins to show. But the Cape Cod that Walker creates and the cops, bureaucrats, frat boys, and minor pols with which he populates that place are vivid enough to lure Becket — and the reader — back to where the truth lies, though the truth remains to the end elusive.