Dear Reader,
We're not the only ones who are terrifically excited about our Summer 2012 Discover Great New Writers selections — here's just some of what critics around the country are saying about the books our selection commitee thinks of as must-reads: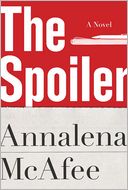 "Like Helen Fielding (Bridget Jones's Diary) and Allison Pearson (I Don't Know How She Does It), Ms. McAfee — who spent more than three decades in British journalism and who is married to the novelist Ian McEwan — is another newspaper veteran turned comic novelist. In these pages, she writes with poise and polish, using her reportorial eye to create a fictional world that feels like a fun-house mirror of journalism from the late '90s, that hinge moment when the internet had just begun to rattle newspapers but had not yet unhinged them." — The New York Times on Annalena McAfee's sharply funny novel, The Spoiler.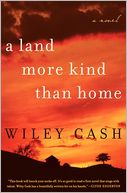 "There's nothing like an old building with yellowed newspapers taped to the windows to stir a child's imagination. Nine-year-old Jess Hall, one of the narrator's of Wiley Cash's A Land More Kind Than Home, gets up the nerve to spy on the religious services held behind those papered-up windows — and he'll regret it the rest of his life. It takes two more narrators to fill in the narrative about the River Road Church of Christ in Signs Following and its charismatic pastor…. But only Jess knows why his autistic older brother died on the very day he was taken into the church, and it's his voice that we carry away from this intensely felt and beautifully told story." — The New York Times
"A Land More Kind Than Home is a powerfully moving debut that reads a little as if Cormac McCarthy decided to rewrite Harper Lee's To Kill a Mockingbird." — Richmond Times-Dispatch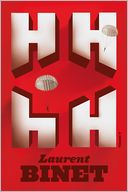 "HHhH, the brilliant, haunting debut novel by the French writer Laurent Binet, is a hodgepodge of genres, blending straightforward historical fiction with postmodern metafiction, archival research and personal memoir. Binet prefers to call his work an 'infranovel,' and this term hints at the task that the writer has set himself: to lay bare what lies beneath and within the novel form itself…. Metafiction becomes not a way to escape ethics, as many critics claim, but a way to acknowledge and grapple with the ethical implications of fictionalizing history." — The San Francisco Chronicle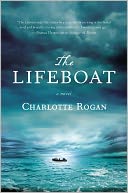 "The most remarkable achievement within Charlotte Rogan's debut novel, The Lifeboat, is how neatly it exceeds and defies expectations. The plot seems basic: Some people clambor aboard a lifeboat as a ship sinks, and we think we're all set for a tale in which someone inevitably will be eaten for dinner. But Rogan delivers something entirely different (rest easy, no one gets eaten) by using a familiar setting to explore moral ambiguity, human nature, and the psychology of manipulation." — The Los Angeles Times
"…If you can stake out a quiet place to read this novel — where you won't be tempted to snap at family or friends if they break its high-tension spell — The Lifeboat offers the kind of absorbing emotional experience that can only be found in fiction." — The Wall Street Journal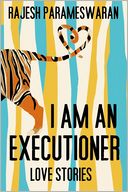 "Masterful…I Am an Executioner: Love Stories marks the advent of a geuinely distinctive voice in American fiction, abundantly inventive, deceptively cunning and fearless in its careening disregard for the strictures of careful, polite storytelling…. Parameswaran has the knack for mimcry and ventriloquism of a born outsider, guilelessly transporting the reader into a Swiftian upside-down land where the rules of logic and sense have been temporarily suspended…. This gift for the unusual perspective results in a debut collection of startling freshness and force." — The Washington Post
Cheers, Miwa
---

Miwa Messer is the Director of the Barnes & Noble Discover Great New Writers program, which was established in 1990 to highlight works of exceptional literary quality that might otherwise be overlooked in a crowded book marketplace. Titles chosen for the program are handpicked by a select group of our booksellers four times a year. Click here for submission guidelines.