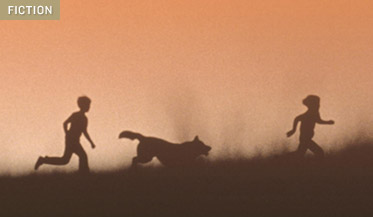 Abraham Verghese's My Own Country, an incandescent memoir of the author's early years as a doctor caring for HIV patients in rural Tennessee, was one of those books that seemed to make an indelible impression on everyone who read it. His next work, The Tennis Partner — the tale of a friend's struggle with drug addiction — was also nonfiction, but his storytelling gifts were clearly so outstanding that it could only have been a matter of time before he turned to fiction.

Written 14 years after his auspicious literary debut, Cutting for Stone is Verghese's first novel, and it shows him not entirely in control of his new medium. But for all the book's faults, it is vastly preferable to most recent fiction and wonderfully refreshing in its utter lack of irony, cynicism, self-involvement, or hipness. Verghese puts his artistry at the service of his all-embracing humanism, rather in the manner of 19th-century social realist novelists like George Eliot. In fact Somerset Maugham, also a medical doctor, provided an early inspiration for Verghese, especially in his comparison of the physician's vocation with that of the artist in his classic novel Of Human Bondage (1915). Verghese sees his dual callings in a similar light. "My ambition as a writer," he says of Cutting for Stone, "was to tell a great story, an old-fashioned, truth-telling story. But beyond that, my single goal was to portray an aspect of medicine that gets buried in the way television depicts the practice: I wanted the reader to see how entering medicine was a passionate quest, a romantic pursuit, a spiritual calling, a privileged yet hazardous undertaking."

Verghese has lived and practiced in the United States for many years but fears that in American hospitals "the patient is becoming invisible…. It is as if the patient in the bed is merely an icon for the real patient, who exists in the computer." He felt that the kind of medical story he wanted to tell needed to be set in Ethiopia, where he was born (of Indian parents) in the 1950s and lived until his family had to flee after General Mengistu's 1974 military coup. In Cutting for Stone, he says, "I wanted to portray a place so basic, so unadorned, that nothing separates doctor and patient, no layers of paperwork, no technology or specialists, no disguising of the nature of the patient's experience or the raw physician experience. It's a setting where the nature of the suffering, the fiduciary responsibility and moral obligation to the patient and to society, are no longer abstract terms."

This is the rationale for the novel's Missing (a local mispronunciation of "Mission") Hospital in Addis Ababa, where early in the 1950s a forbidden and scarcely acknowledged love between an Indian nursing sister and a British surgeon produces identical twin boys: Marion, the narrator, and the brilliant, enigmatic Shiva. The mother, Sister Mary Joseph Praise, dies in childbirth; the father, Dr. Thomas Stone, fails to save her and is so grief-stricken that he flees the country, abandoning the two boys, whom he vigorously denies are his. The boys are adopted by Missing's Indian gynecologist, Dr. Kalpana Hemlatha, familiarly known as Hema, who subsequently marries a genial colleague, Dr. Ghosh. The courtship between Hema and Ghosh is depicted with earthy charm, in contrast with the unearthly, almost mystical bond between Stone and Sister Mary.

Verghese follows the makeshift family's progress through several decades. Ethiopian by birth, the two boys are nevertheless perpetual foreigners, ferengi; their relationship with their housekeeper's beautiful and provocative daughter, Genet — almost but never quite a sister — underlines that fact. In accordance with their status as ferengi, they attend a rather pretentious British school rather than the perfectly adequate state one. ("I am convinced," Marion says, "that one can buy in Harrods of London a kit that allows an enterprising Englishman to create a British school anywhere in the third world. It comes with black robes, preprinted report cards for Michaelmas, Lent, and Easter terms, as well as hymnals, Prefect Badges, and a syllabus. Assembly required. ") Hema and Ghosh train the boys for medical careers as a matter of course, proudly initiating them into what Ghosh celebrates as his "romantic and passionate pursuit." Eventually, Marion is hounded out of Ethiopia for political reasons and goes to New York, where he joins the stream of young Indian doctors invited to America to staff rural or inner-city hospitals — places where few American physicians want to work.

The medical scenes, whether at Missing or at Our Lady of Perpetual Succour in the Bronx, are uniformly well done, but Verghese is not always as successful in other areas: he succumbs to crass melodrama, for example, in his treatment of Genet, who is not so much a character as a vehicle for many contradictory veins of Ethiopan history and culture: tribal pride, female circumcision, militarism, Eritrean separatism, etc. Verghese has tried to squeeze too much material into his plot, linking personal tales with historical forces in the manner of the 19th-century novelists he admires, but he hasn't quite pulled it off. He is at his best when most personal, most earthbound.

His love for Ethiopia is palpable. "The fragrance of eucalyptus stoking a home fire, the smell of wet grass, of dung fuel, of tobacco, of swamp air, and of the perfume of hundreds of roses — this was the scent of Missing. No, it was the scent of a continent." His evocations of the taste of injera bread soaked up with fiery wot, of the sound of a cow calling its calf with "soothing and auspicious sounds," of "the great banks of clouds that spilled over the Entoto Mountains" enrich his story at every turn. He is equally adept at making us see our own country through the eyes of a foreigner. Marion's first impressions of New York City are brilliantly realized; so are his reflections on the differences between the kind of medicine practiced back in Africa and "the artful, lavish, disposable-everything, lucrative, and incredibly effective American brand of medicine," and his thoughts on the two cultures' opposing attitudes toward death. "It was as if in Ethiopia, and even in Nairobi, people assumed that all illness — even a trivial or imagined one — was fatal; they expected death. The news to convey in Africa was that you'd kept death at bay?. In America, my initial impression was that death or the possibility of it always seemed to come as a surprise, as if we took it for granted that we were immortal."

Verghese's great strength as a novelist is his ability to speak straight from the heart — indeed, he seems unwilling to speak any other way and is possibly incapable of doing so. His weakness is his uncertainty with the genre, and in Cutting for Stone he has made artistic choices that lend an unfortunate note of artificiality to parts of his tale. The first hundred pages or so make the book look almost like a Rushdie-esque magic realist novel, complete with mystically communicating twins, an apparent virgin birth, divine intervention, and other anti-realist devices. Soon, though, the author settles into the more or less realistic mode that seems to come more naturally to him. His novel is often awkward but nearly always affecting, for aside from being an engaging tale in its own right it comprises a moral self-portrait and a valuable philosophical statement.