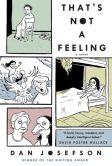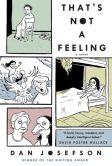 Dear Reader,
The Discover selection committee readers weren't alone in their praise for Dan Josefson's debut novel, That's Not a Feeling (Holiday '12). Here's just some of what reviewers have been saying:
"This remarkable first novel…Funny at times, and more than a little sad…This is a powerful, haunting look at the alternate universe of an unusual therapeutic community," says Library Journal in its starred review. The New York Times notes Josefson's "deft, tempered prose style…unornamented but never flat or blunted, so that the characters, not the sentences, heat the pages."
And this, from SF Weekly: "Metaphor is a hell of a weapon in Dan Josefson's debut That's Not a Feeling, a troubled-young-folks-away-at-school novel brighter, darker, and more hilarious than any half-dozen first novels all smooshed together….The result is a funny, humane, egalitarian, and gently challenging book, one to quote and roar over, and one that gets better and stranger as it goes."
We asked Dan about three books he frequently recommends, and this is what he said: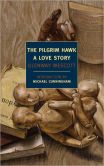 The Pilgrim Hawk by Glenway Wescott
When someone asks me to recommend a book, I try to tailor my response to what I know about the taste of whoever's asking. But The Pilgrim Hawk, Glenway Wescott's 1940 novel, is one book I feel completely safe pushing on anyone. In only 125 pages, in prose that feels light and whimsical, but that's hypnotic in its precision, Wescott tells a story of desire, desperation, and a kind of solace. And there's a hawk. It's like a magic trick that leaves you astonished, your heart pounding. In general, NYRB Classics are an excellent bet – you can pretty much choose one at random and be sure you're going to read something amazing. Some other favorites are James McCourt's Mawrdew Czgowchwz, John Williams' Stoner, Robert Walser's Jakob von Gunten, and Oakley Hall's Warlock.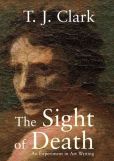 The Sight of Death by T. J. Clark
This book takes the form of a diary. In it, Clark, one of my favorite art historians, records his evolving impressions of two Poussin paintings, Landscape With a Calm and Landscape With a Man Killed by a Snake, as he looks at them, day after day. There is something fascinating, and almost novelistic, about watching Clark's reactions unfold as he sees more and more clearly what is in front of him. The effect is less that of a lecture or essay than of an intellectual thriller. As Clark says at one point in this wonderful book, there is "no clear boundary line between ignorance and knowledge."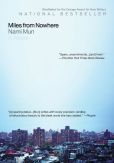 Miles from Nowhere by Nami Mun
The story of Joon, who begins the book as a 12-year-old runaway in New York, isn't for the faint of heart. Joon's honesty and innocence lend an incongruity to her very adult struggles, rendered with a steady eye in Mun's haunting, hyperreal prose. Whether Joon is trying to make friends by telling someone, "Your cigarette smells like chocolate," or describing a car crash as sounding "like a thousand knives being sharpened all at once," her voice is pretty much unforgettable. This is one of those books that gets better each time you read it.
Cheers, Miwa
---

Miwa Messer is the Director of the Barnes & Noble Discover Great New Writers program, which was established in 1990 to highlight works of exceptional literary quality that might otherwise be overlooked in a crowded book marketplace. Titles chosen for the program are handpicked by a select group of our booksellers four times a year. Click here for submission guidelines.