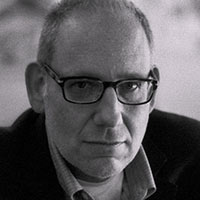 David Leavitt is a PEN Award finalist who has written books on an impressive array of topics, including the story collection Family Dancing, the novels The Lost Language of Cranes, When England Sleeps, and The Indian Clerk, and two nonfiction works: The Man Who Knew Too Much: Alan Turing and the Invention of the Computer, and Florence, A Delicate Case. His latest book, The Two Hotel Francforts, debuts this week and proves to be an engaging tale of love and betrayal among expats and bohemians, each of whom is planning a covert escape from Lisbon, circa 1940. It's a novel of the highest order, rich with the cunning and wit of the best of wartime European literature. "The books listed below," writes Leavitt, "all deal in one way or another with the Second World War. Most of them are in translation."
---
What I Saw: Reports from Berlin 1920-1933
By Joseph Roth; Translated from the German by Michael Hofmann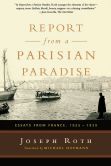 Report from a Parisian Paradise: Essays from France, 1925-1939
By Joseph Roth; Translated from the German by Michael Hofmann

The short pieces collected in these books — reportage, essays, impressions, memories — describe with eerie and prophetic brilliance the gradual Nazification of Germany as witnessed by a novelist as prescient as he was empathetic. They take us from Vienna, where Roth was born, to Berlin, where he worked as a journalist and wrote his great novel The Radetsky March, and finally to Paris, whence he fled after falling afoul of the Nazis and where he committed suicide in 1939.


---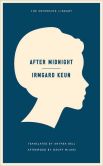 After Midnight
By Irmgard Keun; Translated from the German by Anthea Bell

Roth's lover in the years leading up to his suicide, and a well-known actress in her native Germany, Keun was a brilliant novelist in her own right. After Midnight, first published in Amsterdam in 1937 following its author's flight from Nazi Germany, recounts the daily experiences of a girl in her twenties living in an increasingly repressive and Fascistic Munich, and the chain of events that propels her to resistance. Considering that the novel was written before the war broke out, its foresight and vision are astounding. Two other wonderful novels by Keun are available in English: Child of All Nations, translated by Michael Hofmann and The Artificial Silk Girl, translated by Kathie Von Ankum.


---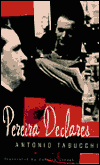 Pereira Declares
By Antonio Tabucchi; Translated from the Italian by Patrick Creagh

Tabucchi, who died last year, was Italian but lived most of his life in Lisbon and even wrote two books in Portuguese. Set in the late 1930s, Pereira Declares tells the story of a mild-mannered journalist, a widower, who, having inadvertently run afoul of the Fascist Salazar regime, is roused from his sheepishness to undertake a bold act of rebellion. Considered by many one of the greatest twentieth-century Portuguese novels (though it was written in Italian), Pereira Declares was eventually made into a film, rarely seen now, with Marcello Mastroianni and Marthe Keller.


---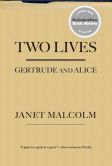 Two Lives: Gertrude and Alice
By Janet Malcolm

In this short book, Malcolm trains her famously sharp eye on the question of how the American writer Gertrude Stein and her lover, Alice B. Toklas, both Jewish, were able to stay in France for the entirety of the Second World War, in the process unearthing strong evidence that Stein collaborated with the Vichy government. Yet Two Lives is neither a vilification of Stein nor an apology for her. Rather, it is a frank and moving account of two women whose passion for Europe was so intense that they were willing to make regrettable compromises, both moral and personal, in order not to have to leave.