August 4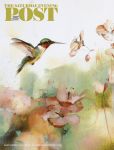 "There is nothing worthy or permanent in life that is not clean, and in its plans and purposes the new Saturday Evening Post preaches and practices the gospel of cleanliness. It appeals to the great mass of intelligent people who make homes and love them, who choose good lives and live them, who seek friends and cherish them, who select the best recreations and enjoy them."
— editor George Lorimer in the first issue of The Saturday Evening Post, which began publication on this day in 1821.
August 5
The first electric traffic light—red and green lights, with a buzzer to signal the changeover—was installed on a Cleveland, Ohio street corner on August 5, 1914. Within a few days the Cleveland Automobile Club was describing the innovation as "destined to revolutionize the handling of traffic in congested city streets."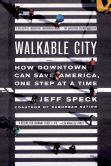 Jeff Speck's Walkable City is among those recent books arguing that, a hundred years on, the traffic revolution must itself be overthrown. A co-author of the influential Suburban Nation: The Rise of Sprawl and the Decline of the American Dream, Speck's new book is a manifesto for engineered urban renewal: "Get walkability right and so much of the rest will follow." Speck outlines an array of "simple design fixes," some of which "require little more than yellow paint," enabling cities to "usher in a new era of street life in America":
In the absence of any larger vision or mandate, city engineers—worshiping the twin gods of Smooth Traffic and Ample Parking—have turned our downtowns into places that are easy to get to but not worth arriving at. Outdated zoning and building codes, often imported from the suburbs, have matched the uninviting streetscape with equally antisocial private buildings, completing a public realm that is unsafe, uncomfortable, and just plain boring. As growing numbers of Americans opt for more than urban lifestyles, they are often met with city centers that don't welcome their return.
August 6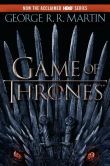 "The common people pray for rain, healthy children, and a summer that never ends. It is no matter to them if the high lords play their game of thrones, so long as they are left in peace. They never are."
—from George R. R. Martin's A Game of Thrones (first book in his "Song of Ice and Fire" series), which was published on August 6, 1996.
August 7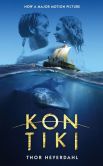 "Heavy sea. Fair wind. I am cook today and found seven flying fish on deck, one squid on the cabin roof, and one unknown fish in Torstein's sleeping bag…"
—from Thor Heyerdahl's logbook for his Kon-Tiki voyage; his raft ran aground at Raroia, an atoll in French Polynesia, on August 7, 1947, completing his 101-day, 5,000-mile journey across the Pacific.
August 9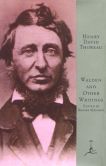 "As for Doing-good, that is one of the professions which are full."
—Henry David Thoreau's Walden was published 160 years ago today; the comment above is from Chapter 1, Thoreau addressing those in Concord who might wish that he had something better to do than laze about in his cabin.
August 10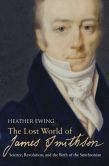 "I then bequeath the whole of my property…to the United States of America, to found at Washington, under the name of the Smithsonian Institution, an Establishment for the increase & diffusion of knowledge among men."
—from the will of the British scientist James Smithson; his bequest funded the Smithsonian, which was established by legislation on August 10, 1846.
---
Daybook is contributed by Steve King, who teaches in the English Department of Memorial University in St. John's, Newfoundland. His literary daybook began as a radio series syndicated nationally in Canada. He can be found online at todayinliterature.com.