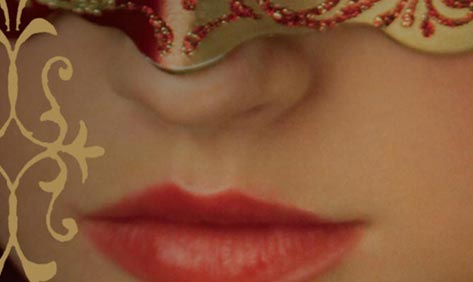 When Death in Vienna appeared, the first novel in Frank Tallis's Max Liebermann mystery series, it contained all the elements that would become familiar in future installments: a heady whiff of fin de siècle Europe; a kinkily symbolic murder; the teaming-up of police inspector Oskar Reinhardt and psychologist Max Liebermann; the exposure of sinister forces germinating beneath the pretty veneer of the Austro-Hungarian Empire. There was also the skillful insertion of historical figures, the most notable being Sigmund Freud — with whom Tallis, himself a clinical psychologist, continues to have great fun.

The Tallis novels are, however, far more than elegant costume dramas. Like the best historical fiction, they illuminate not only the consciousness of individual characters but also the mentality of an era. Death and the Maiden, for example, opens with Emperor Franz Josef officiating at a ceremonial event. "He was standing erect, like a soldier on parade, stationed at the still center of a slowly rotating spiral of humanity as various parties were presented to him. With every circuit, palace guests shuffled closer, drawn by the gravitational pull of his eminence."

The year is 1903, and the emperor, doomed like his empire, is wonderfully portrayed (with an obvious bow to Joseph Roth's The Radetzky March), while Vienna's proto-fascist mayor, Karl Lueger, is one of the Tallis's strongest re-creations. When granted a meeting with Lueger, Liebermann and Reinhardt encounter "….a thickset man…who beckoned them with a curling finger…. He was dressed in an expensive suit, and his abundant jewelry glittered as he moved…one of his eyes showed an alarming independence of movement."

Tallis gives the documentary source for Lueger's wandering eye, as he does for many details throughout the novel. But Death and the Maiden is a murder mystery that wears its author's extensive historical research lightly. Plot is never impeded by period trivia, and this plot, as expected, revolves around a killing. The opera singer Ida Rosenkrantz is found dead. "On the floor, next to the rug, was a vial. Its stopper had rolled beneath a bedside table on which more empty bottles stood." A laudanum overdose is the apparent — but not real — cause. Soon Inspector Reinhardt, assisted by psychologist Liebermann, interviews Mayor Lueger, who was one of Rosenkrantz's lovers, and Professor Saminsky, her physician, who later apparently drowns himself. The search for Rosenkrantz's killer leads the duo, a little predictably, from the world of the opera into the underworld of politics. Despite the shift, music saturates Death and the Maiden, just as its title leads one to expect.

Gustav Mahler, director of the Court Opera, is a daringly evoked character here, and a subplot dramatizing the anti-Semitic campaign against the composer is, once again, based on documentary evidence noted in Tallis's sources. Sex — in Freudian theory, in Vienna's parlors and palaces, and in Liebermann's turbulent yearnings — is, of course, another abiding theme. "Notice the long narrow neck, how it flares out — the swelling mouth," the Viennese psychiatrist, holding up a Roman perfume bottle, instructs his young colleague. "He could have been describing a woman," Liebermann observes. "Freud found sex in the most unlikely places." Liebermann, for his part, finds both sex and love: an interlude of bliss that the next mystery in this series will surely disrupt.