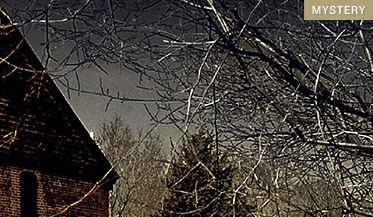 With the current economic recession threatening to worsen and encompass the entire world, it's hard to resist the urge to look back to America's last big boom-and-bust period, the time between World Wars One and Two. Out of the ashes of the Great War came the freewheeling cultural renaissance that was the Jazz Age, but the decade-long party of flapper dresses and bootlegging came to a crashing halt with the Crash of '29 — triggering the Great Depression and the New Deal that would help America get back on its feet, just in time for another, greater war.

So much economic, sociopolitical, and cultural change within a compressed period of time makes the "Between the Wars" period a particularly inviting one for crime novelists. There's just enough of a remove that the era seems attractively distant, but not so great that an author lacks for primary sources — books, films, music and the like — to consult for research purposes. And in a time when things got so good, then so bad, motives for murder are easy to discern. What follows, more or less in chronological order, are those mysteries mining the "in-between" that are too good to let fall between the cracks.

Charles Todd has devoted his (really "their" — it's a pseudonym for a mother-and-son writing team) entire career to exploring the aftershock aftermath of World War One. The majority of the novels feature Inspector Ian Rutledge, so damaged after his time fighting the enemy that he's haunted by the ghost of a young Scot named Hamish whose death Rutledge feels responsible for — and wracks him with guilt. A Test of Wills (1996) deservedly received a heap of acclaim from the mystery community, and subsequent installments (now up to 11 with the just-published A Matter of Justice) have cemented Todd's reputation as an exemplar of superior and strongly written historical mysteries.

Jacqueline Winspear's novels also hinge greatly on the aftereffects of the Great War, though she springs forward a decade with her series featuring the irrepressible English detective Maisie Dobbs. Maisie's gut-wrenching story of losing her lover and nursing the wounded came to life in the eponymous Maisie Dobbs, while additional installments (including the upcoming Among the Mad) flesh out her investigative prowess — as well as how her hard-won independence and indomitable spirit prove both a blessing and a curse.

Laurie King pulls off the near impossible with her series featuring what may be the greatest detective of them all, Sherlock Holmes. Her shrewdness lies in pairing the elderly Holmes with his intellectual equal, Mary Russell, introduced as a brash bluestocking teen in The Beekeeper's Apprentice (1994). Russell has evolved into a formidable young woman who solves perplexing mysteries worldwide alongside her more famous partner, such as the San Francisco–based case in Locked Rooms (2005). King, however, doesn't limit her historical explorations to series characters, as her 2007 stand-alone Touchstone, with its investigation of domestic terrorism, demonstrates.

The last of our group of detectives working in the wake of the Great War is D.I. John Madden, the avuncular hero of South African novelist Rennie Airth's recent work. Recent, however, is a bit of a misnomer, for Airth publishes infrequently: River of Darkness, which concerns mass murder in early-1920s Surrey, was released nearly a decade ago, while The Blood-Dimmed Tide, which springs forward a decade, appeared in 2003. But readers who love Airth's understated prose and stirring evocation of Madden's internal and external quests will be heartened to know that the detective will solve another case in The Dead of Winter, slated for publication this summer.

The Roaring Twenties produced any number of sensational "Crimes of the Century" — Leopold and Loeb, the still-unsolved murder of director William Desmond Taylor, and the death of starlet Virginia Rappe at the home of silent film star Roscoe "Fatty" Arbuckle. The latter case forms the backbone of Ace Atkins's Devil's Garden (which will be published this April), narrated by a young Pinkerton detective by the name of Dashiell Hammett. Though Atkins's choice seems, at first, like a stunt, it's anything but. Craig Holden, too, rips headlines with appropriate panache in The Jazz Bird (2002), a fictional account of the murder of Imogene Remus, second wife to one of the most successful bootleggers in Prohibition-era America.

The in-between period also proves a rich setting for historical mysteries set in far-flung places. Take Ariana Franklin's superb City of Shadows (2003), which dares to recast the story of Anna Anderson — the woman who thought herself Anastasia, daughter of Czar Nicholas — in the thick of the decadence of Weimar Germany, and then pulls off an ending so audacious it literally made me gasp with delight. The same time period and setting figures prominently in Jonathan Rabb's recent work, looking at the murder of Rosa Luxembourg (2003's Rosa) and the seedy world of film in a post-Versailles treaty world (Shadow & Light, coming in April).

And then there is Tom Bradby, who casts his sublime historical thrillers in Shanghai (The Master of Rain) the end of Czarist Russia (The White Russian) and Cairo (The God of Chaos). Bradby's next novel, Blood Money, unfolds against the backdrop of the 1929 stock market crash. It will be published later this year in England but regrettably lacks a U.S. publication date — a blight that must be corrected posthaste.

Finally, any examination of the time between the wars must make mention of those writers taking their literary aim on the run-up to World War Two. Eric Ambler was doing so at that very moment with classic novels like Epitaph for a Spy (1938) and A Coffin for Dimitrios (1939). Alan Furst has made a career of writing glittering, elegant spy thrillers set in the thick of World War Two (his most recent being 2008's Spies of Warsaw), and Philip Kerr's Berlin Noir trilogy uses P.I. Bernie Gunther as a lens through which to see the emergence of Nazi atrocities. All of these books demonstrate how strongly the mystery and suspense genres — so generally thought of as escapist pleasures — can bring home history's most essential, painful lessons.