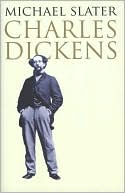 On this day in 1870 Charles Dickens died. Though only fifty-eight, Dickens was beset by increasing debility and depression throughout his last months. In My Father As I Knew Him, son Henry recalls that the man so associated with Christmas Day had to spend his last one in bed, though in the evening he hobbled to the drawing room to join the family fun. They played "The Memory Game," one of his favorites:
My father, after many turns, had successfully gone through the long string of words and finished up with his own contribution, 'Warren's Blacking, 30 Strand.' He gave this with an odd twinkle in his eye and a strange inflection in his voice which at once forcibly arrested my attention and left a vivid impression on my mind for some time afterwards.
Dickens had recalled to John Forster, his friend and first biographer, feeling "utter neglected and hopeless" at being forced into child labor at Warren's. The hero of David Copperfield, forced into the same work, felt the same, though he could also recall getting the sort of helping hand that Dickens himself would extend to the neglected and hopeless of Victorian England. In the following passage young Davy, weary from work, puts down a few precious pennies for "a glass of the Genuine Stunning, if you please, with a good head to it":
The landlord looked at me in return over the bar, from head to foot, with a strange smile on his face; and instead of drawing the beer, looked round the screen and said something to his wife. She came out from behind it, with her work in her hand, and joined him in surveying me. Here we stand, all three, before me now. The landlord in his shirt-sleeves, leaning against the bar window-frame; his wife looking over the little half-door; and I, in some confusion, looking up at them from outside the partition. They asked me a good many questions; as, what my name was, how old I was, where I lived, how I was employed, and how I came there. To all of which, that I might commit nobody, I invented, I am afraid, appropriate answers. They served me with the ale, though I suspect it was not the Genuine Stunning; and the landlord's wife, opening the little half-door of the bar, and bending down, gave me my money back, and gave me a kiss that was half admiring and half compassionate, but all womanly and good, I am sure.
---
Daybook is contributed by Steve King, who teaches in the English Department of Memorial University in St. John's, Newfoundland. His literary daybook began as a radio series syndicated nationally in Canada. He can be found online at todayinliterature.com.