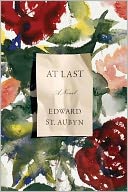 Dear Reader,
We're huge fans of Edward St. Aubyn, and we're in terrific company: Alan Hollinghurst calls him "the best novelist of his generation." Edmund White says St. Aubyn's dialogue rivals Evelyn Waugh's, and his prose is "even more deft than Graham Greene's."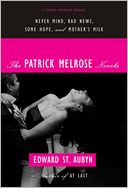 If you haven't yet had a chance to experience Edward St. Aubyn's Patrick Melrose novels, now would be the perfect time to do so: At Last has just been published by Farrar, Straus and Giroux, and Picador USA has reissued all four of his previous Patrick Melrose novels–including the 2004 Discover pick Some Hope–in a single volume.
"In order to understand what makes these novels so exceptional, it's better to open any one of them at random, marveling at the precise obervations and glistening turns of phrase…St. Aubyn's books are at once extremely dark and extremely funny," says Francine Prose in her review of At Last, published in The New York Times Book Review.
St. Aubyn took the stage with musician Joseph Arthur for one of our Upstairs at the Square events (hosted by Katherine Lanpher) on February 15th:
(Barnes & Noble's Upstairs at the Square event series pairs writers with musicians for an evening of words and music at our flagship store in Manhattan's Union Square. Sherman Alexie, Elizabeth Gilbert, Gary Shteyngart, and Nick Hornby are just a few of the Discover alums who've participated in this unique series since it began in 2006.)
Cheers, Miwa
---

Miwa Messer is the Director of the Barnes & Noble Discover Great New Writers program, which was established in 1990 to highlight works of exceptional literary quality that might otherwise be overlooked in a crowded book marketplace. Titles chosen for the program are handpicked by a select group of our booksellers four times a year. Click here for submission guidelines.