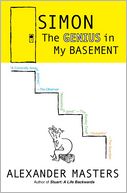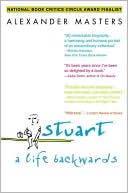 Dear Reader,
This is what we said about Alexander Master's brilliant biography Stuart: A Life Backwards when it was selected for the Discover Great New Writers program back in 2006:
"There are many Stuart Shorters. Stuart Unexpected: paranoid, softspoken, and timid. Stuart Fury: hotheaded, murderous, and temperamental. And Stuart Unpredictable: fey, cunning, and full of charm. But who is he, really? That's what Masters intended to find out, and as he woefully discovered, Stuart's life, filled with passion and intensity, may be rich fodder for novelists, but it's a downright liability for a biographer. Piled high with incident, Stuart's days erupt in perpetual chaos. 'Thief, hostage taker, psycho, and sociopathic raconteur,' Stuart Shorter, despite his 20-page rap sheet is, Masters thinks, not someone whose behavior he can explain or justify, but with any luck, he can transfer it to the page.

No fiction here, Stuart's may be the most original biography you've encountered. Despite his late-life right turn toward respectability, he remained a man of the street. As he comments on the problems of the British underclass and the issues of the homeless — by turns maddening, frustrating, and riotous — an unlikely yet credible friendship develops between the biographer and his subject, providing just one of the rich rewards of the book. But no reward is greater that the opportunity to meet Stuart himself. An unexpected, bold introduction to and an invigorating take on a tragic individual, Master's work is a masterwork of pathos."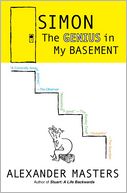 Now Masters returns with Simon: The Genius in My Basement, the story of his fussy-slovenly-clumsy-obsessed-with-public-transportation landlord, the mathematical prodigy with an IQ of 178, Simon Norton. "He's not crazy, there's nothing tragic about him, he's definitely not poor and his life is full of purpose," writes Masters in this thoroughly entertaining book, a hybrid of biography and pop science. "Hilarious and supple prose, vivid observations, and exasperated affection for Simon make for a fascinating study of an improbably happy life," says Publishers Weekly.
Cheers, Miwa
---

Miwa Messer is the Director of the Barnes & Noble Discover Great New Writers program, which was established in 1990 to highlight works of exceptional literary quality that might otherwise be overlooked in a crowded book marketplace. Titles chosen for the program are handpicked by a select group of our booksellers four times a year. Click here for submission guidelines.