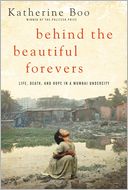 Dear Reader: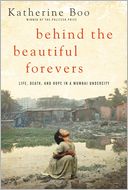 Katherine Boo's Behind the Beautiful Forevers is already garnering rave reviews for its consummate storytelling and complex, impossible-to-ignore characters. Combine those elements with Boo's passion for her subject, and the result is a piece of indelible literature that is a natural fit for the Discover program.
Here's the book's trailer:
[The enhanced NOOK book edition of Behind the Beautiful Forevers features video footage of its main characters.]
I know I'm not the only reader who turns to great books to explain and explore the world, and if reading Behind the Beautiful Forevers has left you looking for more about Mumbai and its residents, I suggest starting with two of my personal favorites, both previous Discover selections.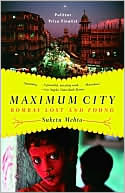 Maximum City: Bombay Lost and Found
By Suketu Mehta
Winner of the 2005 Kiriyama Prize and finalist for the Pulitzer prize, Maximum City captures the frenetic energy of an ever-evolving Mumbai. Part memoir, part cultural history, though ultimately genre-defying — Mehta's firecracker prose and psychological insight make great reading.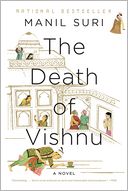 The Death of Vishnu by Manil Suri
Winner of the 2001 Discover Award, critically-acclaimed for the author's dry humor and exquisite prose, this polished debut centers around a dying handyman and the residents of a Mumbai apartment building. (It also opens with one of my favorite lines: "Not wanting to arouse Vishnu in case he hadn't died yet, Mrs. Asrani tiptoed down to the third step above the landing on which he lived, teakettle in hand.")
Cheers, Miwa
---

Miwa Messer is the Director of the Barnes & Noble Discover Great New Writers program, which was established in 1990 to highlight works of exceptional literary quality that might otherwise be overlooked in a crowded book marketplace. Titles chosen for the program are handpicked by a select group of our booksellers four times a year. Click here for submission guidelines.