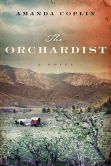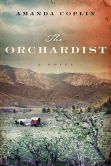 Dear Reader,
Few things better in the world than watching a writer receive an award, if you ask me. On October 21 in New York, the Whiting Writers Awards were presented and among the 10 recipients were three Discover writers: C.E. Morgan, author of All the Living, shortlisted for the Discover Award (fiction) in 2009), Amanda Coplin, author of The Orchardist, last year's Discover Award winner (fiction) and Jennifer Dubois, whose new novel, Cartwheel is a 2013 Discover selection.
(The complete catalogue of Whiting Award winners is here.)
a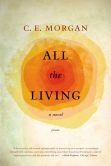 We're still haunted by C.E. Morgan's moody and atmospheric debut, All the Living, the story of Aloma, a Kentucky orphan, whose only moments of joy are found playing the piano – until she meets a reticent farm boy named Orren, and feels an undeniable physical pull. Aloma doesn't hesitate when he asks her to come live with him, but her doubts rage when she sees her tragically run-down new home. A preacher's kind attention lifts her from her isolation, and ultimately helps her decide whether to submit to the life she's been granted, or leave the farm to seek another. C.E. Morgan was named one of the National Book Foundation's 5 Under 35, and All The Living was a New York Times Book Review Editors' Choice and a finalist for the PEN/Hemingway Award.
We were captivated by Amanda Coplin's sublime debut. Set in the Pacific Northwest during the early twentieth century, The Orchardist is the story of a stoic, reclusive man whose life is inexorably changed when two young girls seek shelter on his land. Our conversation with Amanda, "We Need the Landscape," is here, and a list of books she frequently recommends is here.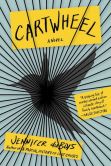 Cartwheel is an audacious novel, driven by Jennifer duBois's own innate curiosity, imagination and deft psychological insights, and reading Cartwheel reminded many the Discover selection committee readers of Lionel Shriver's We Need to Talk About Kevin and Zoe Heller's What Was She Thinking? Jennifer discusses the inspiration for the new novel; challenging her characters' — and readers' – preconceptions, (mis)interpretations, and snap judgments; and a list of the books she's been reading lately with Discover Great New Writers.
What drove your interest in the topic of a college girl accused of murder while studying abroad?

Cartwheel's themes were loosely inspired by the case of Amanda Knox, the American exchange student accused, convicted, and then acquitted of murder in Italy. What fascinated me about the case was the way that different people seemed to view it incredibly differently (though often with similar levels of certainty), and how often these differing views seemed to be inflected by broader issues of class, gender, privilege, race, culture, American entitlement, anti-American resentment, etc. So I was interested in using a completely fictional landscape to explore how people wind up with divergent but confident beliefs about the same situation.

It's a real treat for the reader to get inside of the heads of several different characters and see their viewpoints. Why did you decide to write the book with interchanging perspectives?

Since I was hoping to explore how different people arrive at different interpretations of the same situation, it seemed important to show that process. The point of view characters are all smart and operating in good faith, but they have a different set of premises and values, and different sorts of backstories and biases, and so they arrive at wildly different conclusions. Readers will come away from Cartwheel with different conclusions, too, but I hope that everybody will experience a few moments of really questioning their own certainty.

Why is the novel titled Cartwheel?

The title was actually my genius agent's idea, and I really liked it for a couple of reasons. It refers to one of the moments in the book that the different characters see very differently: Lily turns a cartwheel during her initial interrogation, which some people view as sinister and callous, and others view as guileless and naïve—the kind of thing that only a person who was innocent of a crime would ever do. So although the cartwheel itself is a relatively minor episode, the different ways the characters view the cartwheel is representative of the overarching issue. I'd also been drawn to the idea of referring to circles or cycles in the title, since the book is interested in the notion of events recurring, and of actions being interpreted through the framework of patterns that exist beyond the level of the individual. There are several moments where characters consider the lives or selves they might have had or been if this or that variable had gone differently, and each character is haunted, to a certain extent, by these alternate possibilities. The characters also share a tendency to make sense of Lily's situation through the prism of history: Lily's father sees her as the latest in a long line of innocent women persecuted for violating cultural norms, for example, while Eduardo sees her as the heir to a legacy of American murderousness and entitlement. What's interesting to me is that both of those narratives are grounded in historical reality, but neither of them actually has anything to do with whether one specific individual committed one specific crime—each narrative can offer a context for facts, but no narrative can actually provide the facts. And in these moments, both Andrew and Eduardo are briefly looking beyond Lily by viewing her as the kind of person who either victimizes or is victimized, instead of a particular person who either did or did not do a specific thing. So the title Cartwheel seemed to capture the cycle or circle idea in an original and concrete way. I also really liked the idea of having a short weird title that people remember, instead of a long weird title that people forget.

How was writing this book different than your first, A Partial History of Lost Causes?

I think my access point to writing Cartwheel was more intellectual than it was with A Partial History of Lost Causes. With the first book, I was exploring a question that was on some level very close to me—what do you do when you confront a lost cause?—and though that question is no less abstract than the ones raised in Cartwheel, the fact that it had had real resonance in my own life made writing Partial History feel more personal. With Cartwheel, I was exploring a scenario I've been lucky enough to escape—everyone sometimes misunderstands other people and is sometimes misunderstood, of course, but a lot of the time these perceptual mistakes don't have enormous fallout in our lives. I found it really interesting and frightening to imagine a situation where they did—where one character's life or freedom might hinge on another character's snap judgment—and it was my curiosity about that that led me into writing Cartwheel.

Who have you discovered lately?

I own such a shamefully large backlog of unread books that I feel like I'm always discovering writers years after everyone else does—or decades, in the case of The Secret History by Donna Tartt and Geography of the Heart by Fenton Johnson, both of which I read this year and loved. I also really admired Billy Lynn's Long Half-time Walk by Ben Fountain, as well as Marjorie Celona's debut novel Y and Sara Peters' debut poetry collection 1996. And I'm excited about a lot of fiction by newer writers that will be appearing in the next year or so: Kirstin Valdez Quade's debut story collection, Jubilee; Molly Antopol's debut collection The UnAmericans; Chris Leslie-Hynan's debut novel Ride Around Shining; and second novels from Maggie Shipstead, Keija Parssinen, and T. Geronimo Johnson. I've also been reading Anna Karenina all summer, but I'm not sure I can really claim that one as a discovery.
There's more with Jennifer Dubois on the B&N Books blog.
Congratulations to Amanda, C.E. and Jennifer —
Cheers, Miwa
---

Miwa Messer is the Director of the Barnes & Noble Discover Great New Writers program, which was established in 1990 to highlight works of exceptional literary quality that might otherwise be overlooked in a crowded book marketplace. Titles chosen for the program are handpicked by a select group of our booksellers four times a year. Click here for submission guidelines.