Dear Reader,
I have no idea how we're already at the end of August; I could've sworn that Memorial Day was only last week. That said, there are some terrific titles in the Fall 2012 Discover Great New Writers season, and here's a bit of what the media is saying: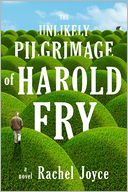 "From Chaucer to John Bunyan, pilgrimages have always had a place in English literature. In a new novel, Harold Fry is a henpecked, 65-year-old, recently retired man living in a small town in Devon, England. When a letter arrives from a former colleague who is dying, He responds with a leap of faith, which surprises even him." Diane Rehm interviews Rachel Joyce.
"In writing Harold's pilgrimage, Joyce has created a modern epic, an English Odyssey, with a protagonist who could not be less an Odysseus….And that is why Harold is so compelling. He fights no supernatural forces. He faces the mundane in his blisters and bruises, hunger and self-doubt. And while Odysseus is mired in his present, Harold is haunted by the mistakes of his past." The Cleveland Plain-Dealer on The Unlikely Pilgrimage of Harold Fry, longlisted for the UK's Man Booker Prize.
"Harold is no great hero, and that makes the story of his journey all the more inspiring." The A.V. Club on Rachel Joyce's debut novel.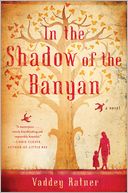 "When she was just 5 years old, Vaddey Ratner's comfortable and protected life as the child of an aristocratic Cambodian family came to an abrupt end, as Khmer Rouge soldiers entered the capital, Phnom Penh. They banged on the gates of the family compound and ordered them to leave — it was the start of the Khmer Rouge reign of terror, which left hundreds of thousands of Cambodians dead, including all of Ratner's family except her mother.
She tells a fictionalized version of her story in her first novel. In the Shadow of the Banyan follows Raami, a little girl from an aristocratic Cambodian family who loses everything when the Khmer Rouge take over." NPR's Morning Edition reviews In the Shadow of the Banyan.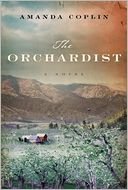 "The Orchardistis a stunning accomplishment, hypnotic in its storytelling power, by turns lyrical and gritty, and filled with marvels. Coplin displays a dazzling sense of craftsmanship, and a talent for creating characters vivid and true." Jane Ciabattari reviews The Orchardist for NPR.
Robin Young of WBUR (Boston)'s Here & Now interviews Amanda Coplin here.
"A novel as sparse, powerful, majestic and unsettling as the late 1800s frontier that serves as its setting," says the Minneapolis Star Tribune.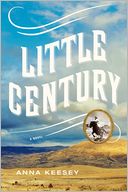 The Orchardist is a terrific companion piece to Anna Keesey's Little Century, another Fall 2012 pick.
"Keesey's writing is so accomplished and easy-seeming…Her words are clear as lake water." Carolyn See reviews Little Century in The Washington Post.
"'I wanted to get things right,' states Keesey. As she juggled the historical facts with the narrative, Keesey sought to create a compelling but accurate novel. 'What I have happen in the book doesn't have to be likely. It just has to be possible,' she says." Anna Keesey appears on Oregon Public Radio's Think Out Loud.
For readers whose tastes run to narrative nonfiction:
"David Randall has had trouble sleeping for most of his life. One particularly bad night inspired him to learn everything he could about the process." NPR's Talk of the Nation on David K. Randall's Dreamland.
Discover alum Elizabeth D. Samet reviews Brian Castner's harrowing memoir The Long Walk in The New York Times and Tavis Smiley interviews Castner on his eponymous PBS show.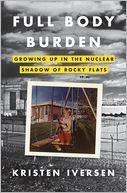 "One of the investigations I worked on was the ugly history of the Fernald Feed Materials Production Center outside Cincinnati, a 1,000-acre site near the Indiana border that was one of the links in the manufacturing chain for nuclear weapons after the Manhattan Project made them possible. The plant had been run with a sloppiness that seemed incredible — over the years, millions of pounds of uranium had literally vanished up its smokestacks and into the air and groundwater…One of the striking things about their stories was how often they admitted they hadn't known what was going on at Fernald. …I always wondered what how the neighbors could have been so deceived, or so trusting, for such a long time. A new book, Full Body Burden, answered that for me." Maryn McKenna's terrific interview of Kristen Iversen on Wired's Superbug blog is here.
And just in case you missed… A Novel Asks Seattle to Laugh at Itself: The New York Times profiles the wonderful Maria Semple, author of Fall '12 Discover pick, Where'd You Go, Bernadette; Leonard Lopate interviews Karen Thompson Walker, author of the Summer '12 Discover pick The Age of Miracles on WNYC; and Flavorwire's fab interview with Rajesh Parameswaran, author of Summer '12 pick I am an Executioner (Don Quixote and Teju Cole!).
Cheers, Miwa
---

Miwa Messer is the Director of the Barnes & Noble Discover Great New Writers program, which was established in 1990 to highlight works of exceptional literary quality that might otherwise be overlooked in a crowded book marketplace. Titles chosen for the program are handpicked by a select group of our booksellers four times a year. Click here for submission guidelines.