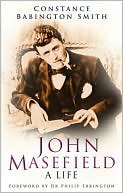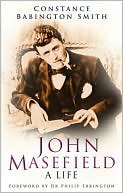 On this day in 1891, John Masefield began his first sea apprenticeship, at the age of thirteen. Masefield had been orphaned, and his aunt thought that his dreamy, bookish ways might be corrected by English naval discipline. Four years later, Masefield deserted ship in New York, vowing to "be a writer, come what might." Despite his reluctant and limited years upon it, Masefield became the 'Poet of the Sea' for a generation, and his beloved "Sea Fever," written when he was just twenty-two, became a seafaring hymn:

I must down to the seas again, to the lonely sea and the sky,
And all I ask is a tall ship and a star to steer her by,
And the wheel's kick and the wind's song and the white sail's shaking,
And a grey mist on the sea's face and a grey dawn breaking….

Few now explore Masefield's writing any further, but his sixty-year writing career spanned every genre. His greatest notoriety came from "The Everlasting Mercy," one of a series of long narrative poems written in his thirties. When it was published in 1911 those horrified by the swearing and low-life denounced it as "nine tenths sheer filth," while its fans applauded Masefield's ability to make "incomparably the finest literature" from common ingredients. In the following passage, Saul Kane is drinking at the "Lion" with his down-and-out mates:

. . . A dozen more were in their glories
With laughs and smokes and smutty stories;
And Jimmy joked and took his sup
And sang his song of 'Up, come up.'
Jane brought the bowl of stewing gin
And poured the egg and lemon in,
And whisked it up and served it out,
While bawdy questions went about.
Jack chucked her chin, and Jim accost her
With bits out of the 'Maid of Gloster.'
And fifteen arms went round her waist.
(And then men ask, Are Barmaids chaste?)…

In 1930, Masefield was selected England's Poet Laureate, over such other candidates as Kipling, Housman, and Yeats.