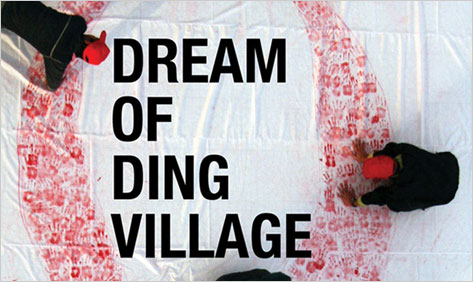 What adilemma Yan Lianke must pose to his government. He's one of China's mostcelebrated writers, and among its most censored. In a career that spans 30years, he's endured the repeated whipsaw of populist praise followed byofficial penalty. The publication in 2004 of The Joy of Living earned him both his nation's prestigious Lao Sheliterary prize, and his ouster from the Chinese army. Now his scathing novel, Dream of Ding Village, whichwas banned just weeks after its publication in 2005, has come roaring onto theAmerican marketplace in a vibrant translation by Cindy Carter.
Dream ofDing Village begins as Ding Hui, the ambitious son of a local schoolteacher, persuades the people of tiny Ding village to follow the lead of theother towns in Henan Province and sell their blood for cash. Hui soon becomes asuccessful "bloodhead," with so many collection stations that when heruns short of supplies, he simply re-uses the needles and cotton swabs. Thepeople of Ding village sell enough blood that they get wealthy. And then theyget AIDS.
Grotesque as itsounds, the set-up is rooted in the Chinese blood-selling scandal of themid-1990s. In a government-sanctioned scheme, hundreds of thousands ofresidents in rural Henan Province sold their blood for eventual resale tointernational pharmaceutical companies. Unsafe medical practices led to an AIDSepidemic, unofficially estimated at close to one million cases.
Lianke, a native of Henan Province, plays with farce andsatire and allegory as he spins his dark tale. His description of what has beenlost is as mesmerizing as his critique of those to blame is merciless.