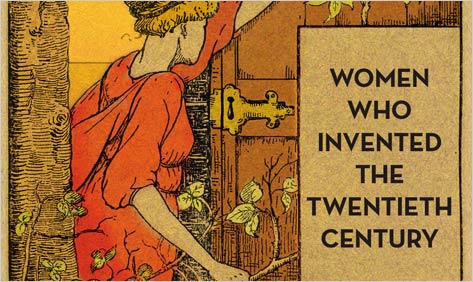 "They were new, 'advanced' and modern, maternal, bossy, charming, diplomatic and angry." This is how historian and social critic Sheila Rowbotham introduces the heroines of Dreamers of a New Day, her new work on women's movements in the early 20th century. The book is a sprawling, digressive celebration of the New Women and socialist activists of the late 19th century and their legacy in the more complicated, compromised struggles of the "modern" women of the Twenties.
While more recognizable figures like Emma Goldman and Jane Addams recur, it is the lesser-known activists like anthropologist Elsie Clews Parsons and anarchist Lizzie Holmes who are most compelling. Likewise, singular movements of the era range from novel to astounding to puzzling: Elmina Slenker's non-penetrative sex radicalism known as "Dianaism" sought to "conserve the life forces and not needlessly waste them in mere paroxysms of pleasure;" conservative "anti-sweating" campaigns, seeking to eradicate unseemly female labor, inadvertently acted to expose exploitation and reform wage laws; Ida Tarbell urged the use of scientific methods to humanize work spaces, but was anti-suffrage.
The text is arranged topically, with Rowbotham weaving her history through a mélange of quotations, anecdotes, and original writings from letters, essays, novels, and pamphlets. Readers thus get a sense of the splintered nature of the women's movement in this era. "They were driven by fear of moral and social disintegration," Rowbotham writes, "by anger against injustice, by visions of utopia and by a resolve to improve everyday living…. Some aspired to regulate and improve, others to release and liberate."
The lingering question remains: did these women really invent the 20th century? Rowbotham admits that many of the struggles undertaken during this era were defeated, but that the environment of resistance, questioning, and radical possibility was integral to allowing for those same ideas and social movements to arise in the decades that followed. The book is, ultimately, about reimagining utopian thinking itself. "Societies are recreated in more ways than meet the eye," Rowbotham writes; "The mundane, the intimate, the individual moment of anger, the sense of association: all contribute to the fabric of daily life."
---
J. Gabriel Boylan's articles on music, art, books, and culture have appeared in The New York Observer, The Nation, Spin, and many other publications.