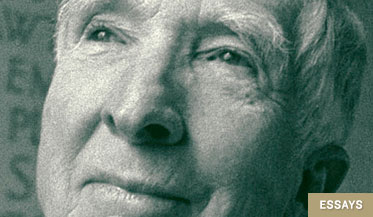 John Updike is one of the two or three best American novelists of his generation, and he might just be the best book critic as well: a wise and canny professional, he brings a sympathetic imagination and a profound knowledge of fictional technique to his critical labors. He is also absurdly prolific; his new volume of essays and criticism, Due Considerations — 672 densely printed pages — is his sixth such collection since 1965. Most of the essays included are on literary subjects, but not all, for Updike's interests are varied. In his early years at The New Yorker, he recalls, editor William Shawn "believed in assigning non-fiction books to non-experts in the concerned field, and I versatilely qualified as a non-expert in almost everything."

For some reason Updike has decided to include every single item he has written over the last eight years, whether or not it seems worth reprinting. He is a great critic, yes, but not everything he writes is golden, and there are a lot of purely ephemeral dribs and drabs in Due Considerations. Why dredge up a banal tribute to the American Academy of Arts and Letters, the very same institution he so brilliantly mocked in Bech at Bay? Or a pro forma obit of JFK Jr. from The New Yorker's "Talk of the Town"? Or a snooze-inducing piece on Ted Williams? His essays on the visual arts are capable but unremarkable; here, seen in contrast to his wonderful literary pieces, their lack of distinction is especially apparent.

Updike proves that he can turn out a genial essay on practically any subject, but the real reason we read him is for his finely-tuned literary judgment, which indeed can hardly be matched. The heart and the raison d'?tre of this collection is the series of long considerations of his fellow writers, and some of these are worth treasuring. The two essays on Updike's New Yorker mentor E. B. White — master of "compression, crystal clarity, and lightly-worn melancholy" — will bring tears to the eyes of many readers. White's masterpiece Charlotte's Web, Updike reminds us, is "not just about death, which ends our contact with 'this lovely world, these precious days,' but about the messy nexus of living and killing and eating which sustains us and all creatures in our 'sweet, sweet, sweet interlude.'"

As with all really good critics, Updike is at his best when writing about what he loves. His appreciation of Iris Murdoch is almost as moving as his paeans to White, and his enthusiasm and affection almost convinced me — for a moment, anyway — that Murdoch was, as he claims, "the pre-eminent English novelist of the second half of the twentieth century." And Updike's reappraisals of classics tend to subtly question received notions of the works under examination. His introduction to The Portrait of a Lady, for example, points out, somewhat to our surprise, that "in truth we are assured of Isabel's superb qualities more than we are permitted to see her demonstrate them. Her life abroad is one of reaction, usually negative," and that while "James assures us that 'her imagination was remarkably active,' the Countess Gemini late in the novel has occasion to marvel, to Isabel's face, at all 'the things, all around you, that you've appeared to succeed in not knowing.' " Isabel's admirable qualities, Updike claims, do not come into evidence until late in the novel, "suggesting the surely unintended moral that a woman needs a bad marriage to become interesting."

Perhaps because he is a novelist himself and has occasionally suffered at the hands of hostile critics, Updike is a kind reviewer, never going in for gratuitous nastiness or spite. In fact he is so kind that it is sometimes hard to tell whether he likes a particular book or not — in which case the conclusion can usually be drawn that he does not. In the midst of a polite but tepid review of a Salman Rushdie book, for instance, he points out, "Verbal hyperactivity of the sissy-Assisi kind nudges the hip reader on page after page" — and since that hyperactivity is Rushdie's stock-in-trade, it would seem that Updike is no Rushdie fan. Similarly, he conceals sharp critical barbs within an otherwise respectful piece on Don De Lillo's Cosmopolis: "Now, a reader undertaking a novel grants the writer a generous initial draft of suspended disbelief. De Lillo spends this advance payment as recklessly as his hero overinvests in loans against the yen."

One suspects that Updike is unwilling to make enemies of writers he is likely to meet on panels, at New Yorker parties, or at PEN events. It is only very occasionally that he rips into a fellow author with unsheathed claws, and when he does it is as much fun for the reader as it obviously was for him. In this volume the French novelist Michel Houellebecq comes in for the roughest treatment. "The usual Houellebecq hero," Updike writes crankily, "exercising a monopoly on self-expression, presents himself in one of two guises: a desolate loner consumed by boredom and apathy, or a galvanized male porn star. In neither role does he ask for, nor does he receive, much sympathy." Updike objects to Houellebecq's fictional spokesmen's insistence that "sex is not merely an aspect of life, or merely one if its pleasures; it is everything," and to the novelist's self-satisfied claim that this point of view is "honest." "How honest, really," Updike asks, "is a world-picture that excludes the pleasures of parenting, the comforts of communal belonging, the exercise of daily curiosity, and the widely met moral responsibility to make the best of each stage of life, including the last?" Updike himself, more spiritually tranquil than many writers (to the point where some critics — not I! — have accused him of complacency) has celebrated all of life's solaces in his fiction, and he appreciates their manifestations in the work of others.

Now in his mid-70s, Updike is acutely conscious of being in what he calls the "late innings," and of the sweeping social changes that have overtaken the world during his lifetime. From the perspective of the bloated, over-amped 21st century he is able to look back on the 1930s, admirably recaptured in Ian McEwan's novel Atonement. It was, Updike writes,


an era when a certain grandeur could attach to human decisions, made as they were under the looming shadow of global war and in living memory of the faded old virtues — loyalty and honesty and valor — that sought to soften what McEwan calls "the iron principle of self-love." People could still dedicate a life, and gamble it on one throw. Compared with today's easy knowingness and self-protective irony, feelings then had a naivet?, a hearty force developed amid repression and scarcity and linked to a sense of transcendent adventure. Novels need this force, and must find it where they can, if only in the annals of the past.

Updike himself has had occasional recourse to the annals of the past, but unlike many of his peers he does not indulge in reflexive nostalgia. A sensual writer, he has always found consolation in the present, and a vast mine of interest in contemporary culture. Due Considerations is the proof of that interest.