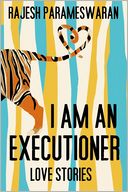 Dear Reader,
I dog-ear pages, underline, and scribble endlessly in the margins as I review Discover submissions, mostly for the pure pleasure of marking great lines or moments — but always keeping in mind the tweets, blog posts, and landing page copy that need to be produced to promote our Discover Great New Writers selections.
You should see my galley of Rajesh Parameswaran's debut, I am an Executioner: Love Stories, a Summer 2012 Discover pick. Parameswaran's seductive prose — shot through with humor — pushes boundaries in a myriad ways, but it's his compassion for his characters that makes his stories resonate.
Here's a little of what Discover alums are saying about I am an Executioner:
"…Original, quirky, and written with panache. …Readers will remember these stories for a long time." — Chitra Banerjee Divakaruni

"Brilliantly unnerving, wickedly funny, and deeply satisfying. …An astonishingly original debut by a writer to reckon with." — Julie Otsuka

"To claim that an author has written inventive stories about love conjures up many possibilities, but none will compare…[These] pitch-perfect stories recalibrate the notion of love and power with dark humor and unbearable tenderness." —Walter Mosley

"I Am an Executioner gets the pulse racing from word one. I love Rajesh because his last name is even more impossible than my own, and because he has redefined the American short story for me. Bravo!" — Gary Shteyngart

"Stories that are savagely funny, stories that haunt and sear and stun, stories so original they defy categorization — above all, stories generously laden with sheer reading pleasure: I Am an Executioner is a brilliant and spellbinding collection." — Manil Suri
Rajesh answered some questions about his book — and the work that inspired some of his stories — for Discover Great New Writers, and we're sharing it here.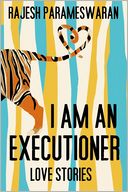 Q: Let's start with this: A tiger as narrator (we will get to the elephant later). Where did this idea come from?
A: The spark of this story might have come when I saw, at a museum, a drawing with the same title as my story, depicting a tiger wandering a residential street. But my memory of this is fuzzy—I might have dreamed or imagined it. Google just told me that the Bengal tiger found in a residential Harlem apartment in 2003 was named Ming, so perhaps this is why the name was knocking around in my head.
Q: The stories in this collection are so varied—you write about animals, space aliens, executioners, fake doctors, immigrants, outsiders (the list could go on). Can you talk a little about some of the events and ideas that inspired these stories?
A: Of course each story comes from a million places, most of which I'm unaware of. But to give you the rough approximation of an answer, I will say that the story about the fake doctor was inspired in part by seeing numerous newspaper articles about people practicing medicine without a license. They seemed to be pursuing the American ideal of self-invention to an outrageous and untenable extent. "Four Rajeshes," a story about a writer writing about an Indian railway manager at the turn of the century, was inspired in part by Melville's "Bartleby the Scrivener;" and by the eccentric life of the Indian math genius Ramanujan. The story about space aliens on a planet recently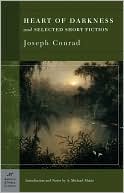 colonized by humans takes elements from Insectopedia, a wonderful book by Hugh Raffles, who writes in one chapter about hunting wasps who paralyze but do not kill their prey, so their larvae can feed on living flesh; I was also thinking of Conrad's Heart of Darkness, and Joran van der Sloot, the young man in prison in Peru for murdering a young woman there, and also suspected in the disappearance of an American tourist in Aruba. The narrator of the footnotes in "Elephants in Captivity" owes a huge apology to the narrator/editor in Nabokov's Pale Fire. Finally, the story about the newlywed executioner was inspired by a mish-mash of old ideas, Kafka, and current events, and by a news article about the chipper old executioner in a real "small and famous country." I wondered what life was like for his wife.

Q: One reads these stories a bit like one watches a really great scary movie—with a hand over your eyes as you don't really want to see what happens but at same time dying to see what happens. Did you set out to create that sense of unease?
A: I would say no, I didn't plan to create a sense of unease for the reader, although I might have tried to tease out this sense when I saw it already at work in the material. My m.o., as best as I can recall, was just to follow the logic of each story to whatever odd place it took me. In the end, however, the stories themselves speak more authoritatively about what I set out to create, than my own fluid memory.

Q: In "The Strange Career of Dr. Raju Gopalarajan," you write, "When people talk about Manju and her husband and what they did and what happened to them, they should try to remember that people have depths." Sympathy towards people who act in inexplicable ways is hard but you pull it off in this book in many places. Can you talk a bit about that?
A: Isn't this what fiction generally strives to do? You can't write about someone you don't have some sympathy for. As for writing about "people who act in inexplicable ways"— everyone acts in inexplicable ways, to some degree, although perhaps not to the extremes of some of the characters in this book.
Q: There are so many wonderful characters here—human and animal. Is there a particular character—or story—in this collection that you feel a special affinity for?
A: I have always thought of myself as an elephant at loose in the city. Just kidding. I like a lot of these characters, even though I probably wouldn't want to be them.
Q: Okay, Elephant meets Footnotes. What's going on here?
A: Aside from the fact that elephants are just inherently interesting, writing about animals rather than people was a way to free myself from familiar themes and topics and from my own experience. The footnotes, too, were an attempt to make the story broad and various and multidimensional even within the confines of a short story. I wanted something looser and more freewheeling than the other, more tightly constructed, stories in the book. As a consequence, the story demands a different kind of patience from the reader. I tell my friends it's okay to skip the footnotes and come back to them later.

Q: Many of the people in your stories are from India. How much does your own background inform your work?
A: I was born in India, but left for the United States as an infant. As for how this background informs my work: when Charlie Rose asked Seamus Heaney how his own heritage had affected his life, Seamus Heaney responded that it had affected him "totally." And that's the best and simplest answer I can think of.
Q: What's next for you?
A: A novel set at the turn of the century about a community of people who live and work on a small island, processing the refuse, including dead animals, from a nearby city. Or, as a friend of mine would put it, my next book is total garbage.
Q: Who have you discovered lately?
A: I have discovered a few great books lately, although they might be old news to a lot of readers: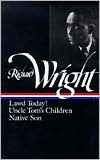 Richard Wright, Lawd Today! Written early in Wright's career and unpublished during his lifetime, this novel is comic but dark, and stylistically inventive, interspersed with "found" texts like movie posters, snake oil circulars, and newspaper headlines.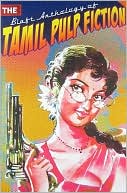 The Blaft Anthology of Tamil Pulp Fiction, Vol's I and II. The popular fiction sold at tea stalls and rail stations in southern India, translated into English in two beautifully lurid volumes.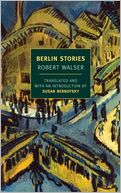 Robert Walser, Berlin Stories. These are short prose pieces brimming with love for the quotidian pleasures of city life, like walking in parks and going to bars. Written in the early 1900s and re-issued this year by New York Review Books Classics. "Isn't the average actually what is solidest and best?" Walser asks.
Cheers, Miwa
---

Miwa Messer is the Director of the Barnes & Noble Discover Great New Writers program, which was established in 1990 to highlight works of exceptional literary quality that might otherwise be overlooked in a crowded book marketplace. Titles chosen for the program are handpicked by a select group of our booksellers four times a year. Click here for submission guidelines.