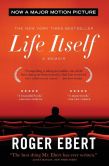 Film critic Roger Ebert published his first film review in the Chicago Sun-Times on this day in 1967. In Life Itself, a memoir published two years before his death in 2013, Ebert says that being moved from general reporter to film critic at the Sun-Times came as a surprise, and with no training attached. He educated himself for the job as he did it, always keeping Pauline Kael's advice in view: "I go into the movie, I watch it, and I ask myself what happened to me."

Written while his cancer made it unable for him to talk, Ebert's memoir is personable and poignant, and short on definitive thumbs-up pronouncements:
What kinds of movies do I like the best? If I had to make a generalization, I would say that many of my favorite movies are about Good People. It doesn't matter if the ending is happy or sad. It doesn't matter if the characters win or lose. The only true ending is death.… What difference does it make? The best movies aren't about what happens to the characters. They're about the example that they set.
Ebert does admit to a preference for black-and-white, and a belief that color robs most modern movies of immortality:
Color is sometimes too realistic and distracting. It projects superfluous emotional clues. It reduces actors to inhabitants of the mere world.… Try this. If you have wedding photographs of your parents and grandparents, chances are your parents are in color and your grandparents are in black and white. Put the two photographs side by side and consider them honestly. Your grandparents look timeless. Your parents look goofy.
---
Daybook is contributed by Steve King, who teaches in the English Department of Memorial University in St. John's, Newfoundland. His literary daybook began as a radio series syndicated nationally in Canada. He can be found online at todayinliterature.com.