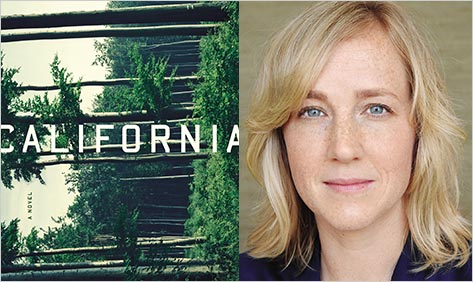 In the Discover Great New Writers reading room, we're always looking for character-driven, provocative, and engaging novels like Edan Lepucki's debut, California — novels driven by the writer's love of language and storytelling, stories that we can't wait to recommend for the sheer pleasure of the reading experience.
Edan riffs on the interchange between martial relationships and familial ones, balancing interesting characters with powerful prose and suspenseful plotting, and the writers who've contributed to her literary DNA here on the Barnes & Noble Review. – Miwa Messer
What inspired you to write a post-apocalyptic novel?
When I first conceived of this novel, the phrase "post-apocalyptic domestic drama" popped into my head; don't ask me why or where that phrase came from because I don't know!  Even at that point, though, the second half of the phrase—domestic drama—was just as interesting to me as the first half.  I tend to write contemporary realism about people and their interactions, so my way of approaching the novel's ruined, future world was via these characters, Cal and Frida, and their marriage.
That said, it was by turns challenging and thrilling and scary to create the future that Cal and Frida inhabit: challenging to world-build in a way I had never done before; thrilling to wreak such havoc on the page, simply by playing pretend; and scary to ponder such a depleted and inhospitable world.
Cal and Frida's marriage isn't the only relationship depicted in this book. You also investigate a sibling relationship between Frida and her brother, Micah, a suicide bomber who blew himself up at a Los Angeles mall.  What interested you about that relationship?
I have two older sisters, a younger half-sister, and a younger half-brother, so, needless to say, sibling relationships are very important to me.  From the beginning, I was fascinated by the dynamic between Frida and Micah; I'm interested in the roles they played in their family—Micah as the brilliant one, Frida the more aimless, free-spirited one—and how close they were despite their differences.  I wanted to portray both the valuable, loving aspects of their relationship as well as its negative, emotionally damaging qualities.  I also wanted to explore how a marital relationship is different from a familial one, and how one affects the other.  How can family hurt a marriage?  How can marriage offer solace from one's family?  What can family offer that romantic love can't?  These questions continue to interest me, as a writer and as a person.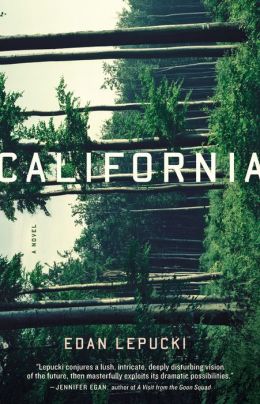 This book focuses on these intimate relationships, but it's also got a suspenseful plot.  The second half in particular is hard to put down.  Do you have any thoughts on making a novel readable?
Character is what interests me most as both a reader and a writer; if I don't find the people in a book complex and interesting, I'm easily bored.  I also like pleasing prose.  I don't think one has to sacrifice either to get a compelling story.  I often ponder what John Gardner calls a "foreplay paragraph": writing that hints at big reveals to come, but that's so good on the sentence level that you don't want to skip ahead.  That's what I aim for when I am writing!  I love novels that whisk me into another world completely, whose pages turn without effort…but which boast lovely sentence rhythms, evocative imagery, and dynamic characters.  Jennifer Egan's work springs to mind, as does Tana French's.  That's not to suggest that I am in their sphere—but I'd love to join them there someday.
What other authors inspired California?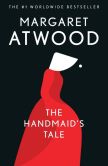 The Handmaid's Tale by Margaret Atwood is one of my favorite novels, and all her work, the speculative stuff as well as the realist, delights and inspires me.  I love her droll humor and the way she critiques gender roles.  The Handmaid's Tale in particular is so frightening and realistic; I wanted readers to feel that when they read my book.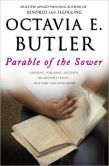 I actually stayed away from the post-apocalyptic genre when I was writing California, for fear of being too heavily influenced by them.  Now that I'm done with my book, I am really looking forward to reading Octavia Butler's Parable series, as well as Carolyn See's Golden Days, which readers of California have recommended to me.
Other writers are part of my literary DNA—that is, I wouldn't be the writer I am without having read them.  I owe a lot to Lorrie Moore, Victor LaValle, Michelle Huneven, Dan Chaon, Joan Didion, Antonya Nelson, Tom Drury, and John Williams.
What's your writing process like?
I write best in the mornings. If I'm at a writing residency, where all I have to do is write, I'll start working as close to dawn as I can.  In real life, though, I can't work until my son is off to daycare…so usually at about 9:30 in the morning.  On good days, I write for three or four hours.  After that, I devote the rest of my work day to teaching and reading and answering emails.  I am not one to outline—I like to follow my intuition and let the story surprise me—but I do brainstorm in a journal; I'm usually just a few scenes ahead of the manuscript. I always write on my computer, and I always write in order; I wish I could skip around, and follow what inspires me, but I need to tap into the emotional tenor of the current dramatic moment in order to drive the story.  I love to fiddle with sentences, though over the years I've gotten better at moving forward even if a paragraph isn't perfect. I'll have to rewrite anyway, so polishing everything feels a bit foolish. At the same time, I take joy in sentence-making, so I let myself revel in that. As for writing process in general, I say: pay attention to yours, whether you're slow and steady, or intermittent and fast, or somewhere in between…and honor that inclination.  Don't try to mimic anyone else's.
Who have you discovered lately?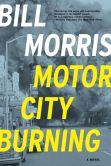 I just finished reading Motor City Burning by Bill Morris, a rich and textured novel about 1960s Detroit and its inhabitants.  It's sort of a crime novel, sort of a character study about two men—a white cop and a young black man; Morris writes about race, rage, violence, and justice with grace and compassion.  Detroit itself comes alive.
A month or so ago I read The House of Mirth by Edith Wharton…and I don't know what took me so long.  Its heroine Lily Bart is magnificently complex—her flaws are severe but her motives make sense and she is thoroughly, heartbreakingly human.  I would read this masterpiece immediately again if I was brave enough; the story just about slew me!
---

Miwa Messer is the Director of the Barnes & Noble Discover Great New Writers program, which was established in 1990 to highlight works of exceptional literary quality that might otherwise be overlooked in a crowded book marketplace. Titles chosen for the program are handpicked by a select group of our booksellers four times a year. Click here for submission guidelines.