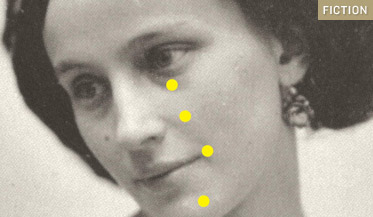 Esther's Inheritance opens as a confession. "Life has been extraordinarily kind to me, and, just as extraordinarily, it has robbed me of everything?. Die I must, because that's how things are, and because I've fulfilled my duties." It is a grand claim, and Esther knows it: "I realize is a big word to use, and now that I see it written down I feel a little scared." It is this very uncertainty — the very failure to define the terms of her own existence — that shapes the course of the events she narrates.

This seething, self-conscious melodrama is the imagining of the late Hungarian author Sándor Márai, whose body of WWII-era novels Knopf has been posthumously bringing into translation. The latest, Esther's Inheritance, a concise 1939 novella rendered into English by George Szirtes, feels almost deliberately dated. A loyal product of the Hapsburgs' collapsed empire, M?rai exists staunchly in a time and place where modernity has refused to chug its way forward. In the case of Esther, the voice and fitful heroine of this new translation, time has all but stopped. The Hungarian estate where she has lived out her days with only an elderly cousin for company is still without electricity, and her life has been largely unchanged since the defining event of her youth: her love for Lajos, a charismatic con man and compulsive liar, who married her sister instead.

Márai tends to orchestrate his fiction as if directing a play. As in his best-known novel, Embers, he confines the actions of Esther's Inheritance to a single day, within a lone solitary mansion where memories, and their attendant tragedies, are the only available avenues of escape. J. M. Coetzee summarizes the comradeship of these two novels perfectly in his 2002 essay on Márai, noting that they share "the same focus on a single character onstage throughout, a similar cryptic psychology issuing in an unexpected act." But where Embers does not make a subject of its own staginess, in this novel (in fact written chronologically three years earlier than Embers), the machinations of the theater become an occasionally aggressive leitmotif. Of Lajos's dramatic return to the estate after a 20-year absence, Esther observes, "It was pure theater, every word of it. The hours were artfully crammed: Scene One, 'The meal,' Scene Two, 'A walk round the garden.' Lajos, with his director's eye, occasionally spotted this or that group falling behind, and clapped his hands and brought the company into line." Lajos may delight in the role of stage master, but the others, Esther included, are all too happy to take their places in his tableaux.

Like Lajos, Márai's greatest talent is his staging; he is not, in fact, a very good writer. His descriptions can feel stilted, his capacity for clich? outmoded at best. Here is Esther, as Lajos tries to shift onto her the blame for their failed love:


That was the moment the curious numbness started, the kind sleepwalkers must feel when setting out on their dangerous course; I understood everything that was happening around me, I was fully aware of what I was doing and saying, I saw people clearly? but knew at the same time that whatever I was doing so sensibly and so firm of purpose was to some degree unconscious, that it was partly a dream.


While it would be easy, and more forgiving, to credit these well-worn turns of phrase to Esther's narration, there is a habitual stiffness to Márai's prose (it plagues even The Rebels, the most compelling of his translated novels). The language may be Esther's, but the artifice of Márai's structure is his own. Esther's confession works like a Nabokovian exercise in self-delusion, only the paradoxes of her "faithful representation" are too conspicuous for these subversions to feel potent. Almost as soon as Esther makes a statement, she undercuts her claims. She invokes a God-given sense of duty only to admit that "nowhere in my life and actions can I find the least trace of that biblical fury or passion?" Her promise to give an accurate account of the events of the day, by nature dubious, is tainted by her desire to lend her own life story a fatalist arc.

As a judge of character, however, Márai is capable of a complexity that often exceeds this limited frame: his analyses of his plot's moral reverberations have more finesse than do his descriptions. In the novel's climactic encounter between Esther and Lajos, Márai hits his best notes. Lajos's self-knowledge turns out to be his most potent weapon; of his wasted life he says, "I believe I was not altogether without talent. But talent and ambition are not enough. To be properly creative one needs something else?some special strength or discipline or a mixture of the two; the stuff, I think, they call character?. And that quality, that talent, is something that is missing in me." Love, he argues, is governed by some nameless law that "binds people together," and it is Esther who stands in violation: "I believe that of the two of us, Esther, it is I who am made of sterner stuff," he asserts. And he is not wrong. For all his depredation, Lajos can make a seductive speech. (As can Márai — he writes a monologues more forcefully than he does their trappings.) Lajos and Esther's final conversation is stranger still for the fact that Esther knows she is being played and yet cannot stop herself from assuming her place in Lajos's design. Nor can we readers fully stand up to Lajos's rhetoric either, trapped as we are within Esther's latent desire to give into the force of his amorality. In an effort to claim for herself the love Lajos describes — the will to "love courageously" — Esther quite literally signs away her life to him.

In the end, what earns Márai his recent renaissance is not his sentence craft, nor the range of his vision, but his acuity as a diagnostician of the ravages of memory. His novels plumb the destructiveness of our relationship to the past, even as they refuse to leave that past behind.