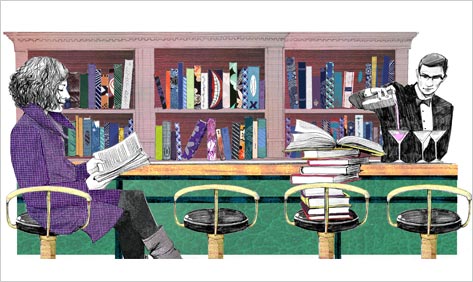 "We know that we haven't been playing well and that we need to start turning it around." — Former New York Knicks coach Mike D'Antoni

One of the most promising and brightest teams in professional basketball, the Wichita Pilgrims, is in serious need of help after suffering a 166-12 loss last night which worsened their 26-game losing streak. That is, made it a 27-game losing streak. How could such a team, which only weeks ago was wildly successful and a trending topic on Twitter, become the Charlie Brown of the sport?

"I blame the injuries and other unfortunate events," said assistant coach Richard Broderick. "[Starting center] Samson Gulliver is still dealing with a torn Achilles and this reoccurring dream — which he often involuntarily re-enacts during games — that he's falling. We can't expect him back on the court this season." Gulliver has been criticized for his injury after reports from a bar in Daytona suggest he tore the tendon on a dare "to see what it was like." Other injured players include forward Wade "Hmm" Thompson, who is recovering from poorly-timed Lasik surgery, and point guard Popeye "Popeye Rollins" Rollins, who had his knee replaced with a falcon's skull in an ill-advised attempt to "fly like the falcon."
"I can't lie," said head coach Nick Wall. "It's not good. A lot of our players are out from injuries, and two of our point guards have become Sufis, with all the obligations that kind of conversion brings with it. And Fred? Well, Fred went looking for that noise that, as he put it, was 'intermittently all up in my head — you know what I'm saying,' and we haven't seen him since. It turns out that the sound was just a faulty smoke-detector battery in the locker room. So we got that taken care of. Tell Fred, if you see him. Thanks."
The team began the season on a four-game winning streak, and many thought the mighty 'Grims would finally take home a championship. But that all changed after two of their star players, Omar Brown and Timothy "Yoda Spit" Billings were traded to a local car dealership. Pilgrims co-owner Jimmy Legree defended this transaction by asking reporters, "Haven't you ever made a mistake?"
"You have to understand," said Wall. "Our General Manager [Greg O'Brien] loved this car he saw at this dealer we drove past on the way to the Staples Center. He had to have it. But the GM, well, he doesn't have the best line of credit, and we were only in town that one night. So he traded a few of our players for the BMW. I'm not saying it was a wise decision, but it's a hell of car. Really is. And Brown and Billings? Well, they had a rough patch, but I'm told they're hitting their sales quotas this month. Damn proud of 'em." Wall went on to explain that the BMW gets wonderful gas mileage and handles "like a Glock, or a vanilla milk shake with chocolate syrup."

With the two star players gone, the team took the opportunity to rebuild. Their first order of business? Signing the stadium janitor's son as the starting center. "Oh man," said Wall. "That would have been one hell of story, right? Poor janitor's kid gets the chance of a lifetime and wins a championship? Wowzers. We even sold the story to Disney before the first game." 14-year old Justin Fallon's first time on the court ended abruptly when after only seven minutes he yelled, "Will you guys please, please wait up!" as his teammates ran back on defense. He then spent several crucial seconds texting about how insulted he was to his friend Trevor. He was abruptly traded to the Chicago Bulls under the NBA's "pig-in-a-poke" rule, for three very nice jackets.

The Pilgrims needed help, and all hope was placed in the hands of Mike Kinnley, the UCLA star power forward. "Listen," said Wall, sweating. "I like Kinnley. He's a hell of a player. Always came to practice. Good guy. Did some amazing things for our organization. Really. But it was just too damn hard to overcome his penchant for killing otters. To me, they were only otters. Seriously, it was a non-story, but the media made those 138 Wichita River otters into some kind of big deal."

The team then put a bunch of orphans from China on the court, none of whom had ever played the sport. "Hahaha," said Wall. "OK. That was my idea. I figured, you put all those first-time players out there, beginner's luck has got to shine down on a few of them. Right? Had to! But it didn't." Wall then tried to build a team out of dogs after "seeing it in that movie." The current roster still has two dogs, Sparky and Thor, but Sparky is out of commission due to a hernia and Thor won't be playing anytime soon due to his habit of urinating at the foul line.
Just last week, several members of the team formed a bluegrass band, and so on game nights their priorities are often elsewhere. And center Hamilton "Thermos" Lorp will only play with his friend Raj Grupa, and Raj isn't playing because one of his socks keeps getting bunched up in his shoe. Even the team's trainer, Stelton Smith, has often been absent from the locker room, after deciding to make and sell his own jewelry on artsy.com. "I wish him luck," said Wall. The team's new trainer is now a rather shoddy iPad app called "Hurty Be Gone," which may or may not be responsible for guard Alvin Kim's diagnosis of "too much foot skin," which in turn led to a botched pedicure in the locker room.

Yet still the team gives it their all every night. You can tell by the look on their pained faces that nothing is left on the court. Or off it, either. That said, the team decided to forfeit tonight's game due to a general malaise, and excitement about the upcoming new season of Game of Thrones.
"Look — it's one hell of a show, you have to admit," Wall said to reporters yesterday.
Dan Bergstein is currently trying to adapt The Help (the film) into a book, and then into another film, and then, finally, into a statue.