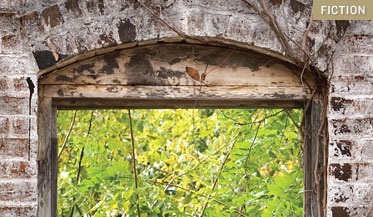 Ward Just is our great Washington writer. Taking up where Mark Twain and Henry Adams left off, and alone among his contemporaries, he has held the field since the publication of his 1973 short story, "The Congressman Who Loved Flaubert," which dealt with the ambiguities of power and conflicts of conscience in the nation's capital during the Vietnam era. For Mr. Just, Washington is an atmospheric place of shadows and intrigue where larger-than-life characters, mostly grand old men, plot out the country's destiny in backrooms and the halls of Congress, at dinner parties and over the bodies of beautiful women.

His novel In the City of Fear, published in 1982, captured the climate of secrecy and betrayal in the city during the Vietnam War. In The American Ambassador(1987), set in Africa and Germany as well as Washington, he depicted the radical student movements of the times, in which privileged youths turned against men of power. In that novel, a son literally becomes a terrorist and plots to kill his own father, the eponymous ambassador.

But like all prolific writers — he has now published 16 novels — Mr. Just cannot help repeating himself, as he has done in his new novel, both for good and for bad. At the center of the book is one of Mr. Just's archetypically conflicted characters, Alec Malone, the son of a senator, who disdains his father's profession of politics and instead becomes a newspaper photographer. (Before becoming a novelist, Mr. Just was a correspondent for The Washington Post; he covered the Vietnam War for the paper.)

To the chagrin of his father, Senator Kim Malone, Alec refuses an assignment to photograph the war in Vietnam — for fear, it seems, that in doing so he will somehow glamorize the conflict. The senator is one of Mr. Just's grand old men; a onetime confidante of Franklin Roosevelt, he is a Shakespearean character, powerful and ruthless, who may have done some crooked deeds in his time, especially in an 1968 election back home in Chicago. (Mr. Just, whose family roots are in Illinois, has also written a splendid novel of Chicago politics, Jack Gance.)

Alec is married to Lucia, the daughter of a Czech Communist and anti-fascist freedom fighter who disappeared when she was a child. She's another distinctive Ward Just character, a beautiful Czech-Swiss woman who makes mordant pronouncements while consuming large amounts of alcohol. Lucia tells Alec that she once had a boyfriend who was "rough" with her:
She liked his roughness for a while and then she didn't like it. She felt manhandled. She said with a smile, That's enough. Ours was a Swiss story. Untranslatable.
A former ski champion, Lucia, improbably, teaches Alec about Walter Benjamin.

One of Mr. Just's distinguishing writerly characteristics is the presentation of speech without quotation marks, which lends his novels a certain opacity and a curiously muffled air. Lines of dialogue that on scrutiny might seem pretentious are, as a result of their unconventional display, oddly given a gloss of profundity. In one scene, for instance, Alec tells Lucia about spotting his old girlfriend and her husband on a street corner and stopping to ask them for directions. Lucia asks why he has told her the story. "Because it had life, Alec said" — without quotation marks — "Because it was genuine. Like the actors were genuine."

Mr. Just has always tended toward imprecision, sometimes to genuine poetic effect, allowing his readers to ponder for themselves the mysteries in his novels. But at times in Exiles in the Garden, the imprecision leaves us wanting more, as in the lingering unclarity concerning the past of Lucia's father, André Duran, which may, or may not, have included committing war crimes in Central Europe.

Eventually, Lucia leaves Alec for a Hungarian writer, taking their daughter, Mathilde, with her. Alec's reaction to their departure is oddly muted, and the novel jumps ahead in time to examine Alec's life as a much older man, one who is both actually and metaphorically losing his sight. Affected by an undefined malaise, he is suffused with nostalgia for the epoch when great men took chances and determined the history of nation states, and when — closer to his own career — photographers were really photographers: "He continued to look out the window at the quiet street and ponder decline," Mr. Just writes of Alec. "Weegee was dead. Diane Arbus was dead."

Then Lucia suddenly reappears in his life. She has found her long-lost father right there in Washington, living in an old-age home called Goya House, somewhat pretentiously, in reference to the Spanish's master's The Disasters of War; it is a place, apparently, where old communists and anarchists go to die. Lucia asks Alec to accompany her when she goes to visit him. The ensuing encounter with a father whom Lucia hasn't seen since she was three is somewhat unreal; she betrays barely any anger that André abandoned her. Instead, she listens patiently as the annoyingly self-centered figure recites stories of his exploits as a partisan and his imprisonments by the Nazis and the Soviets. While his effect on his daughter is limited, the old man seems to inspire in Alec an increased sense of the futility of his own life. The senator's son realizes that he, unlike André or even his father, has avoided conflict at the cost of a perpetual emptiness and disquietude.

But there is a vagueness here, an obliqueness in the writing. It is as if Mr. Just, by employing his distinctive literary methods of allusion and indirection, has sought to give the novel a moral depth that in the end it doesn't earn. His reluctance to confront Alec's dilemma head-on renders him a shadowy figure who never really flickers into life.

Despite this weakness and the flatness of the two central characters, however, the book is filled with Mr. Just's wonderful descriptive writing. He can magically evoke the dense fragrant summer evenings of Georgetown, as when Alec and Lucia sit outside and overhear the cocktail parties of the exiles in the garden next door (evenings from which the novel gets its title): "In early evening, the garden in deep shadow, the rose petals seemed to Alec to assume fantastic shapes," Mr. Just writes. He goes on: "Then, round about six-thirty, they heard one voice and then another, a gathering chorus reminiscent of the chattering of songbirds at sunrise."

The novel ends with the aged Alec vacationing with a new lover in Maine, and here Mr. Just is at the height of his powers. "At dead calm the ocean did not move at all," he writes as Alex sits staring out at the sea, "the only sensation that of depth and tremendous weight."

"Then," writes Mr. Just, "the water seemed to have an ominous potential behind an uneasy truce, the sense that in an instant and without warning the water could begin to heave and swell with who knew what consequences."

In this beautifully written passage, the author captures the pregnant and, unfortunately, unrealized promise of his latest novel. Mr. Just is trapped here by his own considerable talents.