From Columbus to Cabeza de Vaca and more, epic journeys of discovery.
---
By Christopher Columbus
"Being his own log-book, letters and dispatches drawn from the Life of the Admiral by his son Hernando Colon and other contemporary historians," this volume, edited and translated by J. M. Cohen, presents with startling immediacy the hazards, hopes, and excitement of his feats of navigation and exploration.
---
By Martin Dugard
This thrilling adventure narrative relates the epic tale of Christopher Columbus's fourth and final journey to the New World, a voyage that was by far his most perilous and consequential. Dugard's inviting account will leave you awed by Columbus's bravura and maritime mastery, and thrilled by the dangerous obstacles — hurricane, mutiny, war — he overcame.
---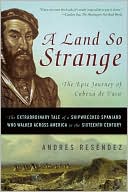 A Land So Strange: The Epic Journey of Cabeza de Vaca
By Andres Resendez
In this absorbing telling of largely unknown story, Resendez recreates the fascinating adventure of a 1528 Spanish mission to Florida, led by Royal Treasurer Cabeza de Vaca. A Caribbean hurricane drove the flotilla 900 miles off course, and after landing, the Spaniards began an ill-fated overland search for gold. Only 4 out of 300 would survive the journey, including Cabeza de Vaca. His epic, nightmarish journey in the New World included a crossing the Gulf of Mexico by raft, fighting with hostile Indians, resorting to cannibalism, being taken as a slave, becoming a "medicine man," and walking from Texas to Mexico.
---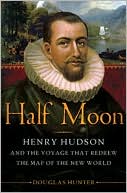 Half Moon: Henry Hudson and the Voyage That Redrew the Map of the New World
By Douglas Hunter
On the 400th anniversary of Hudson's historic 1609 voyage, Hunter recounts the English explorer's many travails and his ultimate discovery of the magnificent river that today bears his name. Hudson's is a story filled with international intrigue, cutthroat business rivalries, and one intrepid man's unstoppable urge to explore new territories.
---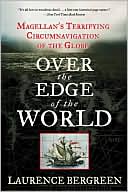 Over the Edge of the World: Magellan's Terrifying Circumnavigation of the Globe
By Laurence Bergreen
Bergreen ably recounts pioneering Portuguese navigator Ferdinand Magellan's supremely dangerous 1519 attempt to sail around the world. "It was a dream as old as the imagination," writes Bergreen of the explorer's goal, "a voyage to the ends of the earth" that many mariners before Magellan believed to be both impossible and fatal. In a sense, Magellan disproved the former, but not the latter: while one of the ships in his small fleet successfully circumnavigated the globe, Magellan himself died before the vessel made it back to Portugal.