Enchanted reading.
---
By Jack Zipes
What began as allegorical stories passed down through the oral tradition have since evolved into the basis for big-budget films, teen romances, and comic book adventure. Why, even in the age of digital wonders, does the fairy tale continue to exert so much influence over our imaginative life? Charting the rise of these fables in ancient cultures, and tracing their transformation first in print and later onto screens both big and small, scholar Jack Zipes draws on cognitive science and evolutionary theory to analyze the fairy story's stubborn survival.
---
Edited by Maria Tatar
When Jacob and Wilhelm Grimm published Children's Stories and Household Tales in 1812, they sought to capture centuries of oral folk tradition in a single volume. This 200th-anniversary edition commemorates the original publication with new translations of "Cinderella", "Snow White", and others. Gorgeous illustrations and fascinating notes on the tales' origins (and the lives of the Grimm brothers) are capped by an introduction from A. S. Byatt, who has woven her fascination with fairy tales into works like The Children's Book and Ragnarok.
---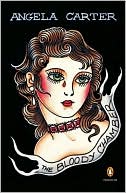 The Bloody Chamber and Other Stories
By Angela Carter
Fairy tales are nothing if not familiar. But in Angela Carter's expert hands many of the classics of the genre — among them the stories of Red Riding Hood, Puss in Boots, Beauty and the Beast — are refashioned into strange new wonders of sensuality, psychological suspense, dark humor, and bewitching power. The resulting collection remains one of the most influential — and delightful — encounters between a modern writer and this timeless form.
---
By Bruno Bettelheim
"Little Red Riding Hood was my first love. I felt that if I could have married Little Red Riding Hood, I should have known perfect bliss." In his groundbreaking work of child psychology and literary interpretation, Bruno Bettelheim takes that remark by Charles Dickens as a touchstone for his assertion that fairy tales are anything but meaningless. These stories of lost children, enchanted castles, and magical deliverance, he argues, remain evergreen because they help us understand "life divined from the inside." An inspired argument delivered in a patient, familiar voice, never straying far from the magic of the tales Bettleheim credits so deeply.
---
By Marina Warner
The captivating collection of Arabic stories known as the One Thousand and One Nights first appeared in the Islamic Golden Age, hundreds of years before they won over European readers in Antoine Galland's 1706 translation. One of the world's most prominent students of myth and legend turns her attention to the impact of the Arabian Nights (as they came to be known), the countless versions, revisions, and imitations these tales spawned in the West, and how they helped to shape, for better and for worse, each culture's view of the other.