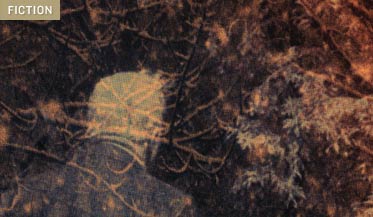 In a hotel room in Moscow in November 1962, Robert Frost waits to meet Soviet leader Nikita Khrushchev. Frost has been invited to the USSR by Ambassador Dobrynin for this unlikely conversation, so here he is: old, deaf, and perhaps deluded, the famous poet hoping to persuade the infamous politician to loosen his grip on Berlin and retreat from a nuclear standoff with the U.S. over Cuba. Words, Frost believes, may save the world from imminent destruction. His words in particular. We know better, of course. Within three months the poet will be dead. Within a year President Kennedy will be killed. The planet will survive, thanks to words perhaps, but not those of any poet.

This bizarre scene of Robert Frost on a diplomatic mission could be the opening of a straightforward historical novel or even a literary thriller, but Brian Hall?s Fall of Frost aims higher and goes deeper. We suspect as much when the second chapter takes us abruptly to Massachusetts in July 1900. Frost?s first child, three-year old Elliot, is dying. "Doctors: they fill the doorframe, impatience in their faces, their black bags swinging at the ends of their arms with a heavy creak," the chapter begins. It ends with an image in Frost?s mind of his son feeding the chickens. The child "tucks his feet away from drilling beaks, tucks up his curled hands, laughs in fear. He looks back to his father for protection."

Another blow falls, 40 years later in Frost?s life, but just one page later in Hall?s novel. On the train from Boston to Williamstown in 1940, Frost encounters an adoring young poet and informs him, "My son, Carol, died last night. He killed himself?. Please don?t talk to me anymore." When the scene recurs, towards the end of the novel and this time from Frost?s point of view, he reassures the acolyte, "There are more sadnesses than mine." Frost?s share, however, included the death of his wife, the death of three of his five children, the committal of a daughter to a mental hospital (a fate also suffered by Frost?s sister), and the battlefield death in World War I of his close friend Edward Thomas. There was also, of course, the farming, the fame, the lecture circuit, and the poetry. Poetry that, Frost once said, "means enough without its being pressed."

Frost?s life — and the poetry it produced — has been pressed to a husk in numerous volumes of biography and literary criticism, but Brian Hall tests a new method of extraction. In Fall of Frost, Hall imagines Frost?s life in a series of non-chronological chapters that unfold in a graceful, ingenious loop from the near-end point in 1962, back and forth through childhood, adulthood, and old age, to the poet?s last breath in 1963. The result is far more than an inspired act of impersonation. It is an intimate, mesmerizing portrait of the man, of the artist, and of a life rescued, even redeemed, by words.

"ou can tell that Thomas is trying to save his life with what he sees," Frost says in 1914 of the poet and friend who would die in battle a few years later. The same might be said of Frost when he and his wife, Elinor, move to the farm in Derry, New Hampshire, following the death of their first son and the trial of Frost?s suicidal despair. "That?s what saves you," Frost says of the raw world, newly perceived, "Grief takes so much away, but with the left hand it gives you naked ears, wide-open eyes." His terrible and occasionally terrifying childhood in San Francisco, portrayed here in vivid recollections, is eclipsed by this second awakening in the stony New England fields — an awakening that will produce a few meager crops and Frost?s greatest poems. "Rather play at farming," he berates himself as he rides home through the snow in December 1905. "Rather play at poetry. He hasn?t sent out a poem in years. What?s the point? They all come back." His horse, sensing his mood, slows down, and stops. Frost sits and bawls, then "looks around at the enclosing curtain of snow," the woods, the road. He follows his mind?s wanderings, and at last picks up the reins and turns for home. Through his eyes we too have seen what will become "Stopping by Woods on a Snowy Evening."

This may sound sacrilegious or, worse still, cute — the clever novelist dabbling in reverse alchemy, turning poetry back into prose — but Hall is too restrained and intelligent a writer for that. In his short, astonishingly evocative chapters, he conjures up Frost?s perception of an episode or a memory and may then quote a fragment of the appropriate verse immediately afterwards, or pages later. An author?s note and footnotes show how firmly the novel is rooted in fact, yet the overall effect is more elliptical than mechanical. Hall?s partly lyrical, partly laconic style not only matches his subject perfectly, it also entices gradually, slowing the reader?s pace until it matches that of a faltering old man. Following the death of his daughter, for example, " looks with impatience and disgust at the sea around him of dead and dying leaves, and a new word occurs to him: ?autumn-tired?.? He thinks of Margery, and his heart flutters like a leaf on a branch, wind-shaken, threatening to let go."

Such elegiac passages may join those that beautifully depict a child?s world through a child?s eyes may as the novel?s most affecting, but there is also plenty of dry humor and sour reflection. "When you were at Derry you could hide among unspeaking Yankees," Frost mocks himself, "but now you?re famous. Pilgrims come to burn their problems at your altar. So you orate."

Hall?s fiction has been compared to that of Michael Ondaatje, but his achievement here recalls that of another Canadian writer, Michael Winter, whose superb 2004 novel, The Big Why, so wonderfully evoked a critical year in the life of the artist Rockwell Kent. Like Winter, Hall understands the danger of sweetening a prickly subject. He also appreciates how claustrophobic it might be for the reader to inhabit the mind of a single character. This problem did not arise in Hall?s previous novel, I Should Be Extremely Happy in Your Company, a brilliant re-imagining of the Lewis and Clark expedition, but even there he deftly balanced internal monologue with external description. In Fall of Frost Hall perfects this dual vision, bringing art, ambition, failure, war, love, and loss into view as a painter might, through a poet?s eye.