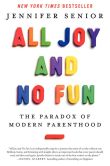 John Milton published "Tetrachordon," promoting his liberal views on marriage and divorce, on this day in 1645. In this and other tracts on the topic, Milton argues that as marriage was meant to provide "a ready and reviving associate," those who find themselves with "a mute and spiritless mate" should be allowed to go their own way. Milton's view that marriage was made for more than children and could be unmade for more than adultery, was original and highly controversial — some say highly personal, also, given Milton's own marriage woes at the time of writing.

Three hundred and fifty years on, the search for the ideal marriage, whether companion- or child-based, continues. In All Joy and No Fun, Jennifer Senior notes that, sometime after WWII, parents began to regard children as more precious than useful — as the sociologists put it, "economically useless but emotionally priceless." Senior warns that this shift has caused many modern parents to over-challenge themselves and their marriage:
Today parents pour more capital — both emotional and literal — into their children than ever before and they're spending longer, more concentrated hours with their children than they did when the workday ended at five o'clock and the majority of women still stayed home. Yet parents don't know what it is they're supposed to do, precisely, in their new jobs. "Parenting" may have become its own activity (its own profession, so to speak), but its goals are far from clear. Children are no longer economic assets, so the only way to balance the books is to assume they are future assets, which requires an awful lot of investment, not to mention faith.
---
Daybook is contributed by Steve King, who teaches in the English Department of Memorial University in St. John's, Newfoundland. His literary daybook began as a radio series syndicated nationally in Canada. He can be found online at todayinliterature.com.