Love Rocks is a biweekly look at new self-published romance titles from the community at Rock*It Reads.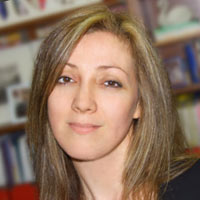 ONCE UPON A TIME . . . I love that timeless phrase. Just four simple words and you know you're about to be transported into the world of fairy tales.
The beloved genre of fairy tales, as we know it, is only a mere three hundred and fifteen years old. And it all started in France when a 17th century French writer, Charles Perrault, dared to do something no one had ever done before. You see, long before the Brothers Grimm, Hans Christian Andersen and Disney, Perrault was the first to take folklore that had been passed on verbally for centuries, write them down and add morals to tales such as Cinderella, Sleeping Beauty, and Little Red Riding Hood, to name a few. He was the creator of The Tales of Mother Goose. It's not surprising, really. He lived in a time and place that was full of the very elements we all love about fairy tales—prince and princesses, elegant lords and ladies, and opulent masquerade balls. A time of high culture and excesses.
At first the literati of the day scoffed at Perrault's work. After all, they were stories that had entertained the illiterate, lower class until then.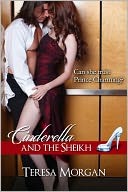 But there's something very special about fairy tales that touches the heart. Both then and now. It wasn't long before the genre of fairy tales took off and became a highly fashionable topic in the renowned salons of Paris. Generations later, these timeless tales are just as popular today. Just look at the buzz around the TV program, ONCE UPON A TIME. Or the movie, SNOW WHITE AND THE HUNTSMAN. I'm delighted that self-published authors have taken these classic fairy tales and put a fresh new spin on them. Teresa Morgan's Cinderella And The Sheik is a modern day fairy tale. A sexy contemporary romance that takes the tale of Cinderella and turns it on its ear in the most wonderful way. Our Cinderella, Libby Fay, is everything Cinderella should be—kindhearted and smart. With real curves. Living in New York, working as a waitress, Libby was never looking for excessive riches, a castle to live in, or a member of a royal family to marry. But along comes Sheikh Rasyn, and well, her life takes a turn she never imagined.
Rasyn is a man on a mission. He needs to marry. Fast. But not just any woman.
He needs an unsuitable wife to become his princess.
You see, he stands a very good chance of inheriting the throne. And that`s the last thing he wants, or his country needs. To convince his uncle, the ailing king, that Rasyn`s cousin is the right choice, Rasyn is intent on charming Libby, a woman who will be rejected by his people and his uncle.
Raysn is handsome, persuasive and downright irresistible. He sweeps Libby off her feet, whisks her away from New York, to Abbas, making her believe he`s in love with her. But what started off as a ruse, turns into something very different as Libby begins to have impact not only on those in his nation, but worse…on his heart.
Expect a magnificent palace, an exotic setting, a delicious Prince Charming and a heroine you will cheer on to a happily ever after. Cinderella had been retold many times, but what I loved about this book is that it's original, different and delightful.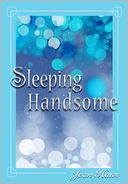 While Cinderella and the Sheik is a full length novel better suited for the adult romance lover, Sleeping Handsome, by Jean Haus, is a wonderful short story YA lovers will enjoy.
Paige is in trouble. In her final year in high school, she helped her best friend cheat on a paper and now Paige is stuck doing community service. Each day, she`s expected to visit a boy who`s been in a comma for months, and read to him. She`s not happy. The fact that the boy, Zach, who is hooked up to machines that are keeping him alive, is about her age, only adds to her discomfort. At first she barely goes near him, much less looks at him, and is surprised that his favorite books, the ones that fill his bookshelves in his bedroom are classic novels. Though she reads them, they don`t interest her. It isn`t until she discovers his journal one day, and begins to read that to Zach each day during her hour with him, that he boy on the bed becomes a real person. And surprisingly someone she starts to fall in love with more and more with each journal entry she devours.
I liked Paige`s voice and how Zach inspired her to become a better person. Sleeping Handsome is a charming, unique take on Sleeping Beauty that`s worth checking out.
Audrey Hepburn once said, "If I'm honest, I have to tell you that I still read fairy tales, and I like them best of all." Oh, me, too. Me, too!
To sign in and make a comment, click on the Sign In or Register link in the upper right-hand corner of the page, then come back to this page to leave a comment below.


---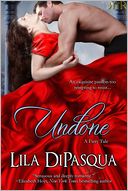 Lila DiPasqua is a multi-published author of wicked & witty historical romance novels for Penguin/Berkley, as well as self-published works. She is best known for her critically acclaimed Fiery Tales series. She lives with her husband and three children in Canada and is a firm believer in the happily-ever-after. Visit Lila at www.liladipasqua.com.