Reading with style.
---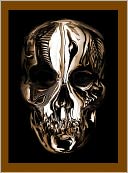 Alexander McQueen: Savage Beauty
By Andrew Bolton
A celebration of one of the most influential and provocative designers of our time, this eye-catching collection features photographs of the couture showcased at the Metropolitan Museum of Art's McQueen retrospective, which became the eighth most popular exhibition in the Met's 141-year history when it closed in August. McQueen committed suicide in 2010, but his iconic ensembles remain essential components of the closets of celebrities as varied as Kate Middleton and Lady Gaga, and his innovative style continues to feed the imaginatioms of his contemporaries.
---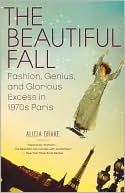 The Beautiful Fall: Fashion, Genius, and Glorious Excess in 1970s Paris
By Alicia Drake
Decades ago, a turf war between Karl Lagerfeld, master of reinvention, and Yves Saint Laurent, reclusive genius, divided Paris in twain. Celebrities from all over the world flocked to the City of Light to witness the outcome of café confrontations and runway showdowns. Former Vogue journalist Alicia Drake serves up a dazzling, wistful ode to an era when the rules of design were still undefined and competition fed inspiration.
---
By Norberto Angeletti and Alberto Oliva
In this sumptuous history of the world's most influential fashion magazine, the work of some of the twentieth century's definitive photographers, from Richard Avedon to Annie Leibowitz, leaps from the page in hundreds of covers and archival interiors of past Vogue editions. Coupled with the fascinating account of how entrepenuer Condé Nast transformed a struggling society journal into the first name in fashion, as well as excerpts from writing by Truman Capote and Richard Burton, this monumental book is a must-have for anyone who prides themselves on knowing the difference between Gucci and Pucci.
---
By Anne Hollander
Fashion is deeply personal and — according to art historian Hollander — surprisingly political. What we wear speaks volumes about how we perceive ourselves as well as the societal mores that influence our lives. From the bikini to the hijab, from double-breasted suits to towering heels, clothing sends powerful and specific messages. In this lavishly illustrated work, Hollander examines representations of the body and clothing found on Greek vases, in Renaissance frescoes, and on the silver screen to better grasp the evolution of garb and its influence on the world around us.
---
By Ilene Beckerman
Embellished with the author's charming, colorful, wobbly-line illustrations, Ilene Beckerman's unusual memoir was an instant bestseller that the New York Times declared, "illuminates the experience of an entire generation of women." In a Proustian digression through the contents of her closet, the author unpacks both memories and outfits, ruminating on her Manhattan childhood, her career in advertising, and a romantic life full of dizzying highs and heartwrenching lows. Adapted for the stage by Nora Ephron, this sly work of autobiography carries an emotional charge belied by its slender profile.