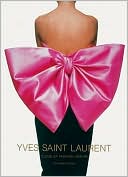 It's fashion week, and in the midst of our economic crisis, it's hard to believe that luxury is still selling like hot cakes. Prices are higher than ever, goods are being consumed at a breakneck pace and luxury-chasing websites are growing like mad. China is set to overtake Japan in its demand for high-end fashion, and websites like Pursuitist.com and Hauteliving.com show you how to spend your money (if you have it) on only the best.
Emotions run high in this world of desire and excess and the result has led to everything from depravity to murder. So if you're looking for your latest guilty pleasure, or to develop some schadenfreude over a tumble from on high, these books have all the ingredients. From the soap operatic to genuine tragedy, the world of haute couture covers it all.
By Imogen Edwards-Jones and Anonymous
An opulent look at six months in the life of an anonymous designer. Full of juicy bits like Tom Ford complaining to Gucci: stop letting Posh Spice wear my stuff!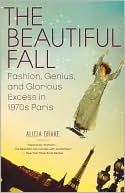 The Beautiful Fall: Fashion, Genius, and Glorious Excess in 1970s Paris.
By Alicia Drake
Decades ago, a turf war between Lagerfeld and Yves Saint Laurent divided Paris in half. Who got the Cristal and who was left with the Dom?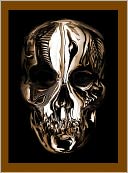 Alexander McQueen: Savage Beauty
By Andrew Bolton
A photographic celebration of one of the most influential and provocative designers ever. McQueen committed suicide in 2010 and didn't live to see Kate Middleton wear a dress designed by his company in her May 2011 wedding to Prince William. This eye-catching collection features photos of the designs showcased at the Metropolitan Museum of Art's McQueen retrospective, which became the eighth most popular exhibition in the Met's 141-year history when it closed in August.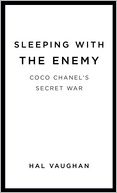 Sleeping with the Enemy: Coco Chanel's Secret War
By Hal Vaughan
The embodiment of classic beauty and timeless style — but did Coco Chanel take her cues from German uniforms? This book claims she was a Nazi Spy and completely enamored of their ways. Throw out your fake pearls, ladies.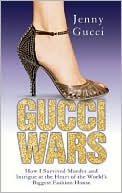 Gucci Wars: How I Survived Murder and Intrigue at the Heart of the World's Biggest Fashion House
By Jenny Gucci
This tell-all offers nearly every sort of scandal one can ask for and — when combined with Sara G. Forden's The House of Gucci: A Sensational Story of Murder, Madness, Glamour, and Greed — reveals an intoxicating world of deception and debauchery. A wife is accused of murdering her husband over his decadent spending and impending marriage to his young mistress. She ends up homeless; he starves his racehorses in order to plead poverty.
By David Teboul
The famous pictures.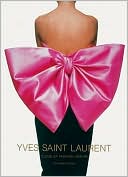 Yves Saint Laurent: Icons of Fashion Design
By Marguerite Duras
More famous pictures.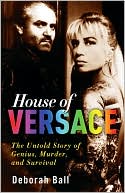 House of Versace: The Untold Story of Genius, Murder, and Survival
By Deborah Ball
There are so many iconic images when it comes to this house of fashion: the home in Miami, the murder of Gianni Versace, Jennifer Lopez's gown cut down to her navel for the Grammys in 2000, and Madonna's iconic ad campaign. Donatella, a bad girl herself, just loves their company.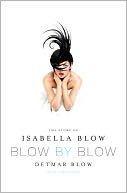 Blow by Blow: The Story of Isabella Blow
By Detmar Blow
Another tragic loss to the fashion world — a true patron of couture and the discoverer of Alexander McQueen, she committed suicide in 2007. She started her career as Anna Wintour's assistant at Vogue (the real-life analogue to Anne Hathaway's position in The Devil Wears Prada).
Where will you be during fashion week? Keep up with BN's Buzz on Facebook or Twitter.