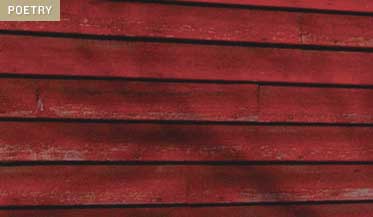 When Grace Paley died in August 2007, she was primarily eulogized as a short story writer whose three collections of fiction set benchmarks for a generation of writers. The short stories deserve all their accolades, but equal attention should be paid to her poetry. In Paley?s final collection of verse, Fidelity, the majority of the poems center around death, memory, and the loss of loved ones. Though her short fiction was filled with linguistic energy, political activism, and the manic rhythm of New York City streets, in Fidelity we find a writer who has mellowed with age (dare we say "gracefully"?). These are poems from an 80-something?s sober perspective of a world that has increasingly carried its hand basket to hell. War in general, and Vietnam in particular, continues to ring loud in Paley?s fist-like voice: "What a terrible racket they made / beating all those swords into plowshares." The collection is threaded with a vein of melancholic nostalgia as Paley calls upon the ghosts of her friends and family who, she recalls, "were in great pain at leaving / and were furiously saying goodbye." All is not completely sad, however; Fidelity crescendos to a note of uplift as, in the last stanza of the last poem, "This Hill," winter gives way to spring:
on this narrow path
ice holds the black undecaying
oak leaves in its crackling grip
oh it?s become too hard to walk
a sunny patch I?m suddenly in water to my ankles April
Haunting and haunted, Fidelity is the superb epilogue of Paley?s career in which she furiously says goodbye.