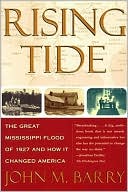 That we are technologically impoverished when it comes to the aggression of nature in general — and the Mississippi River specifically — is a cautionary thematic in American life. Our relative helplessness in the face of today's cresting is a reminder of that, and — as far as this column is concerned — is also a call to explore some books and music that capture our fraught relationship to the river's duality of prelapsarian calm and hellish ferocity. With some works related to the region's non-fluid history, and the future of climate changed, tossed in for good measure.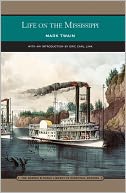 Life On the Mississippi – Mark Twain
Twain, a man with a Googlable quote for everything, does not disappoint today, having once written "The Mississippi River will always have its own way; no engineering skill can persuade it to do otherwise…" This book, essential no matter what the weather, might be the first memoir-cum- cultural history in American literature, as it uses the river as a narrative device and controlling metaphor for journeys both national and personal, and the losses attendant thereto.

Wicked River–Lee Sandlin
Published to strong reviews last fall, this is a sprightly, scrupulous and acutely observed biography of an extraordinary presence in American life and history – one whose uncontrollable oscillation between tamed and unpredictable is a handy stand-in for our larger, national biography.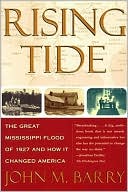 Rising Tide: The Great Mississippi Flood of 1927 and How It Changed America– John M. Barry
More than a million people lost their homes in this savage national disaster that, strangely, hasn't squarely become part of our collective memory – despite its extraordinary implications. Those include the propulsion of Herbert Hoover onto the national stage, the emergence of Huey Long, and the enormous migration of Southern blacks to the North. (Last year's National Book Award winner, The Warmth of Other Suns: The Epic Story of America's Great Migration covers this with scope and sensitivity.) Barry does a tremendous job of weaving the tributaries of race, power, corruption, and misplaced faith in science into his history.

Climatopolis: How Our Cities Will Thrive in the Hotter Future – Matthew E. Kahn

Climate change will eventually make the temporary water surplus of the current Mississippi River seem like a meteorological hiccup, argues Kahn in this book he published last fall. But it's not a dystopian view; Kahn argues that capitalism and innovation will adapt and innovate. From New York to Beijing to Mumbai he describes a coping future that includes floating houses. Yes, floating houses, not mortgages.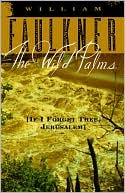 "The Old Man" in The Wild Palms –William Faulkner
Floods turn social structures upside down. In this surprisingly political story that takes a unblinking view of southern justice, a convict serving time for jail robbery is selected to participate in a rescue operation when the Mississippi – "The Old Man" – over-rushes its banks. This practice hasn't changed, by the way; an NPR story covering the current floods described the role of convicts ("trustees" as they're called) in distributing sandbags. (By the way, the song "Old Man River" was written by Hammerstein and Kern for "Showboat" in 1927, before Faulkner borrowed the vernacular.)

Oxford Companion to World Mythology– David Leeming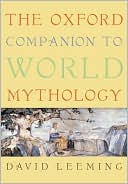 It's obligatory. Reporters covering the news from the Mississippi track down the oldest people they find, those with not-receding memories of not-receding waters. Stories become memories, and memories become myths. This omnium gatherum is a source of flood and deluge mythology from the Sumerians, Bablyonians, Greeks and dozens of other cultures. It's no surprise that this narrative is boundaryless; we all have a kind of amniotic anxiety.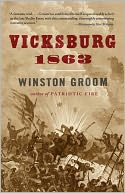 Vicksburg, 1863 – Winston Groom
Vicksburg is fighting one battle now, but its most famous one was back in 1863 when it was the scene of the most pivotal battle of the Civil War. Winston neatly braids the military narratives with the high-drama personalities that populate the story, from Grant to Sherman to Jefferson Davis, as he evokes the battle that sundered the Confederacy in two and determined the war's outcome. (If the name Winston Groom sounds familiar, it's because he wrote a book that generated far a larger flood of royalties: Forrest Gump.

Structures in the Stream: Water, Science and the U.S. Army Corps of Engineers– Todd Shallat
The Army Corps – who builds and maintains our flood-control infrastructure – is one of those inherited components of American society and politics that we don't often give much thought to. But if, as its legatee, you are moved to learn about its history, this book is your diving rock. Shallat goes back to the origins of the Army Corps, and its far from a dry history, touching on cultural issues from our belief in science and giant public works projects, to the role of government and Federal authority, to a growing environmental movement. And this being a story about a government agency, there's also no shortage of misspent tax dollars, bureaucratic calamity and disastrous disaster planning.

Finding a Way Out –Robert Russa Moton
The autobiography of a largely forgotten but once extremely influential African-American leader. During the flood of 1927, when word got out of abuses in refugee camps, Herbert Hoover – who was running relief for President Coolidge and was aiming at the presidency – formed a "Colored Advisory Commission" to investigate. Moton – an educator and author, who was sent by President Wilson to examine the treatment of African American troops in Europe – was asked to run it. The report confirmed the abuses, but Moton agreed to suppress it in exchange for Hoover's promise to support African American causes if elected. Hoover bailed on his commitment, and in the next election Moton and many other African Americans left the party and supported Franklin Roosevelt. Imagine the counter-history.
Rediscovering Lonnie Johnson
The 1927 floods unleashed a parallel torrent of songs, given that so many seminal blues musicians lived along its banks. These heartbreakingly pure and immediate keens include Lonnie Johnson's "Broken Levee Blues," Charlie Patton's "High Water Everywhere," and Bessie's Smith's incomparable "High Water Blues."
---
Adam Hanft is a nationally-known cultural critic, an authority on social trends and branding. He is the founder and CEO of Hanft Projects, and blogs for the Huffington Post, The Daily Beast, Fast Company and Politics Daily. He is also a frequent commentator on National Public Radio's Marketplace, and is the co-writer, with Faith Popcorn, of The Dictionary of the Future. You can follow him at twitter.com/hanft.