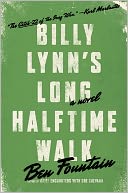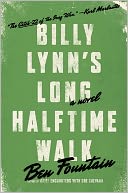 Dear Reader,
It's a Monday, and there are deadlines, but I can't stop pushing people to read Discover alum Ben Fountain's brilliant (not a word I toss around lightly) new novel, Billy Lynn's Long Halftime Walk, so in case you missed today's review of Fountain's latest in the NYT:
"Mr. Fountain, whose only previous book was the short-story collection Brief Encounters With Che Guevara, sets up this Thanksgiving game as an artfully detailed microcosm of America in general, and George W. Bush's Texas in particular, during the Iraq war. Though it covers only a few hours, the book is a gripping, eloquent provocation. Class, privilege, power, politics, sex, commerce and the life-or-death dynamics of battle all figure in Billy Lynn's surreal game day experience. Although Beyoncé's girl group is on red-hot display during halftime, this book leaves no doubt that Billy is the real destiny's child in the story." — The New York Times
The rest of the review is here.
Cheers, Miwa
---

Miwa Messer is the Director of the Barnes & Noble Discover Great New Writers program, which was established in 1990 to highlight works of exceptional literary quality that might otherwise be overlooked in a crowded book marketplace. Titles chosen for the program are handpicked by a select group of our booksellers four times a year. Click here for submission guidelines.