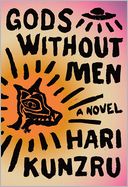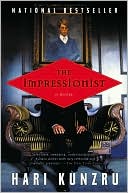 Dear Reader,
In addition to being selected for the Discover Great New Writers program, Hari Kunzru's striking debut novel, The Impressionist, was a Los Angeles Times Book Prize finalist; was shortlisted for The Guardian First Book Award, the Whitbread First Novel Award, and a British Book Award; and was one of Publishers Weekly's Best Novels of 2002.
His fourth novel, Gods without Men, has just been published, and we're excerpting Tom LeClair's excellent piece written for the Barnes & Noble Review:
"When Hari Kunzru, the British son of an Indian and an English parent, was asked about his literary influences, two of the first three he mentioned were American: Thomas Pynchon and Don DeLillo. After three earlier novels and a book of stories, Kunzru has, in Gods Without Men, written a distinctly American novel worthy of comparison with the best work of these two forefathers. In its almost 400 pages of disparate but connected narratives, Gods Without Men resembles a compact Mason & Dixon or a condensed Underworld, both of which deal in part with the mythic American West. Like Pynchon and DeLillo, and like Kunzru's accomplished British contemporaries David Mitchell and Tom McCarthy, Kunzru is an anthropological novelist, a writer who presents individual psychology and current society through the long and wide lenses of cultural systems — religious, historical, political, technological — as they are affected by a particular physical environment."

Read More at the Barnes & Noble Review
Cheers, Miwa
---

Miwa Messer is the Director of the Barnes & Noble Discover Great New Writers program, which was established in 1990 to highlight works of exceptional literary quality that might otherwise be overlooked in a crowded book marketplace. Titles chosen for the program are handpicked by a select group of our booksellers four times a year. Click here for submission guidelines.