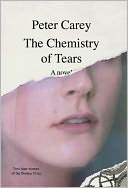 Dear Reader,
This pretty much sums up what we so loved about Peter Carey's novel, The Tax Inspector, when it was selected for the Discover Great New Writers program in January 1992: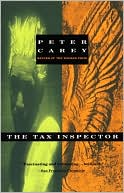 "Peter Carey writes beautiful sentences, worked on but not labored; his descriptive passages sweep us along and leave us in some felicitous, unanticipated place. ("Those eyes were like gas jets in a rust-flaked pipe," he tells us, introducing young Benny Catchprice. "They informed everything you felt about him, that he might, at any second, be ringed with heat — a peacock, something creepy.") This pattern of mini-surprises followed by small, jarring pleasures prepares us, phrase by phrase, for the novel's greater rewards — for its wit and density, its sympathy and wacky inventiveness and its exhortation to step farther back and see more." – Francine Prose, The New York Times
I picked up The Tax Inspector as I was drafting this post, and ten pages in, I didn't want to put it down — but I'll have to postpone revisiting the manical Catchprice family until the long weekend later this month.
Carey's latest, The Chemistry of Tears, is out today.
Cheers, Miwa
---

Miwa Messer is the Director of the Barnes & Noble Discover Great New Writers program, which was established in 1990 to highlight works of exceptional literary quality that might otherwise be overlooked in a crowded book marketplace. Titles chosen for the program are handpicked by a select group of our booksellers four times a year. Click here for submission guidelines.