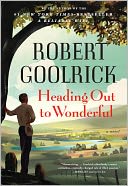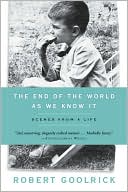 Dear Reader,
"Will we want more from this author ten years from now?" is a question we often ask in Discover selection meetings.
Robert Goolrick's debut, the memoir The End of the World as We Know It, was chosen for the Discover Great New Writers program in 2007. Gothic, brutal, searing: this is the story of his outwardly witty and handsome Southern family, a family that placed appearances above all else, admitting to nothing with even the barest hint of unpleasantness — let alone rampant alcoholism, mental illness, attempted suicide, or the heart-stopping assault of young Robert by his father.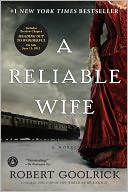 Readers certainly wanted more of Goolrick's phenomenal storytelling talent. His first novel, the suspenseful and captivating A Reliable Wife, was published to reams of acclaim from critics and book groups alike, landing on bestseller lists across the country beginning in 2009.
This is some of what Veronique de Turenne said in the B&N Review about A Reliable Wife:
"Nothing is what it seems in the pages of A Reliable Wife, the debut novel by adman and memoirist Robert Goolrick. What starts as a brooding tale of trickery and betrayal is, in fact, a meditation on loneliness. It has roots that reach far beyond the frigid Wisconsin landscape where the tale is set, and which suck their sustenance from the personal torment of Goolrick's own southern-gothic past…. But Goolrick's spare and elegant prose keeps the swirling secrets and repressed emotions of A Reliable Wife from turning into a pulpy, weepy mess. As the author proved in his well-received memoir, The End of the World as We Know It, he's not one to flinch from upsetting or unsavory details."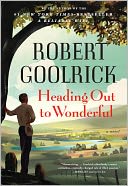 Goolrick's equally compelling second novel, Heading Out to Wonderful, conjures a time and a place now largely forgotten and gives voice to fully-realized characters whose words and actions drive an unavoidable tragedy in small-town Virginia just after WWII. This 'tale of doomed love resonates like a folk ballad, with the language of the Blue Ridge Mountains and its people giving this novel its soul. …Like any good ballad, the narrative builds slowly to its violent climax, packs an emotional punch, and then haunts readers with its quintessentially American refrain," says Publishers Weekly.
"I love Robert Goolrick's Heading Out to Wonderful. The novel's seductive power and the beauty of his writing create a delicious feast for the reader," says Kathryn Stockett, author of The Help, a Spring 2009 Discover Great New Writers selection.
Cheers, Miwa
---

Miwa Messer is the Director of the Barnes & Noble Discover Great New Writers program, which was established in 1990 to highlight works of exceptional literary quality that might otherwise be overlooked in a crowded book marketplace. Titles chosen for the program are handpicked. by a select group of our booksellers four times a year. Click here for submission guidelines.