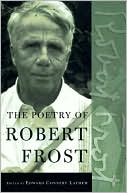 November 6: Onthis day in 1894 twenty-year-old Robert Frost departed for the Dismal Swamp onthe Virginia-North Carolina border. He was poor, jobless, unpublished, expelledfrom Dartmouth College and, pretty much for all of the above reasons, recentlyspurned by his high school sweetheart and chosen mate, Elinor White. Frost hadjust returned from visiting White at Lawrence College, unannounced but bearinggifts: the two homemade copies of his first, five-poem book of poetry, Twilight. White barely opened her doorfar enough to receive her copy, and Frost tore his edition to pieces as he lefttown. Traveling south by train and steamer, he was soon at the Swamp, and heembarked upon an unclear ten-mile walk into its soggy heart of darkness.
Our only account of what happened next comes from Frost'spoem "Kitty Hawk," written sixty years later. Whatever plans he hadto enjoy or end his dark thoughts were apparently overwhelmed by a series ofsocial encounters with other Swampers. These included a convivial group of duckhunters, "Each and every one / Loaded with a gun / Or a demijohn,"and "a lone coast guard / Onmidnight patrol, / Who as of a sect / Asked about my soul…." Reclaimedby these dialogues, and bailed out by a train ticket sent by his mother, Frostreturned home.
He immediately discovered that things had alreadybrightened, poetically at least. On Nov. 8, just as he was taking his firststeps into the Swamp, his first "professional" poem—"MyButterfly," one of the five in the Twilightbook—was published in a New York newspaper. There was a romantic turnaroundalso: whether Elinor was encouraged by the publication of the poem (and the $15that went with it) or moved by the testimonial of the trip to the Swamp, thetwo were reconciled immediately and married thirteen months later.
---
Daybook is contributed by Steve King, who teaches in the English Department of Memorial University in St. John's, Newfoundland. His literary daybook began as a radio series syndicated nationally in Canada. He can be found online at todayinliterature.com.