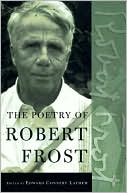 March 7:Robert Frost's "Stopping By Woods On a Snowy Evening" was firstpublished on this day in 1923 in The New Republic. The poem was included inFrost's New Hampshire collection, published later the same year; itearned Frost the first of his four Pulitzer Prizes, and confirmed thefifty-year-old as one of the preeminent poets of his generation.
The beloved poem may be,as Frost thought, "my best bid for remembrance," though some, lookingat the manuscript revisions, doubt his memory of writing it one dawn at hisVermont farm in "a few minutes without strain." Although Frost'sdaughter Lesley has confirmed some of the details, some have also questionedFrost's description of the poem's inspiration. There is certainly a dubioustone in the following account by the poet-scholar Carol Frost (no relation):
In his essay "RobertFrost's Favorite Poem," M. Arthur Bleau recollects Frost's telling him"the circumstances which eventually inspired what he acknowledged to behis favorite poem." It's a good story: Christmastime, family living on afarm, and no extra money for presents. Frost takes goods to the market but isable to sell nothing and heads home. Evening comes on and it starts to snow.Frost dejectedly drops the reins to give the horse his head. It knows the wayhome but slows down as the carriage approaches the house, sensing the man'sdespair over his failure. How could he face them with nothing in his hands? Thehorse stops, and Bleau records what he says were Frost's exact words: "Ijust sat there and bawled like a baby," until there were no more tears.Then the horse shook its harness and the bells jingled. Nothing had been saidto the horse but he knew he was ready and took him home. Love would see theFrost family through that Christmas and the rest of hard times.
Frost's farming techniquesmay very well have resulted in hardship. The biographies include amusingdetails about how Frost tried to train his cows to sleep in, to accommodate hislate night writing habits.
---
Daybook is contributed by Steve King, who teaches in the English Department of Memorial University in St. John's, Newfoundland. His literary daybook began as a radio series syndicated nationally in Canada. He can be found online at todayinliterature.com.