A cultivated patch of fertile plots and well-tended prose.
---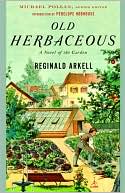 Old Herbaceous: A Novel of the Garden
By Reginald Arkell
A novel of the garden — can you think of another? Combining the jollity of Wodehouse and the pleasures of a country house tour, Arkell's 1950 tale chronicles Bert Pinnegar's eight decades in an English manor house garden, from his youth as a flower-loving orphan to his age as an estimable master of the plots. Sheer delight.
---
By Barbara Damrosch
How deep do you plant irises? What kind of soil does asparagus like? How do you plant a tree? Prune roses? Force tulips? Select tools? Damrosch has collected every tidbit of knowledge necessary for gardening success in this straightforward, well-illustrated tome. If you buy one instructional book, this should be it.
---
By Beverley Nichols
"I bought my cottage by sending a wireless to Timbuctoo from the Mauretania, at midnight, with a fierce storm lashing the decks." So begins this most enjoyable and stylish record of one man's garden. Nichols's 1932 memoir of a cottage in the British countryside and its attendant flora has lost none of its droll appeal.
---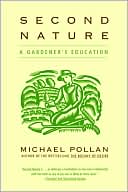 Second Nature: A Gardener's Education
By Michael Pollan
Before he became a well-known advocate of a revolution in our attitudes to food and eating, Michael Pollan chronicled a year tending a vegetable garden on a rocky hillside in Connecticut. As with the work of his model, Henry David Thoreau, Pollan uses his experience to raise questions about the supposed conflict between human culture and the natural world in which we live. The garden, he proposes, is the metaphor we need: the place where we collaborate with the earth.
---
By Elizabeth Lawrence
This lovely book, by an American original once called "the Jane Austen of the gardening literary world," chronicles the author's long correspondence with a circle of Southern women who traded seeds and bulbs through agricultural market bulletins. Revealing an unexpected world, it is down to earth in the deepest sense.