Tales of terror just in time for Halloween.
---

The Weird: A Compendium of Strange and Dark Stories

Edited by Ann and Jeff VanderMeer
Ghosts and a catacomb's worth of undead horrors await in this masterful collection of one hundred and ten stories from some of the biggest names in fiction, including George R. R. Martin, Franz Kafka, Neil Gaiman, Michael Chabon, Angela Carter, and Haruki Murakami. As our own Paul Di Filippo puts it in his review of The Weird, "This landmark anthology codifies, ennobles and perpetuates a tradition old as humanity's first Neolithic cave paintings of things that go bump in the night."
---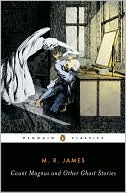 Count Magnus and Other Ghost Stories
By M. R. James
The classic short fiction of M. R. James — in which scholarly sorts stumble into uncanny encounters while puttering about libraries or country houses or libraries in country houses — is splendidly elegant, chilling, and creepy; top-notch entertainment for an autumn evening. This is the first of two volumes of the master's complete ghost stories. You can find the second volume here — if you dare.
---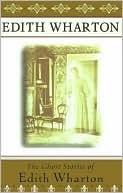 The Ghost Stories of Edith Wharton
By Edith Wharton
"Till I was twenty-seven or -eight," the great novelist of manners and social forces once wrote, "I could not sleep in the room with a book containing a ghost story." She conquered her fear long enough to write some unforgettable examples of the genre herself, as this eerie and artful collection of eleven stories proves.
---
By Stephen King
A modern classic that jumpstarted the ghost story genre within a massive bestseller, King's tale of haunted isolation within the eternally murderous Overlook Hotel is likewise a perceptive view of alcoholism and the oft-lonesome life of a writer, illustrating touchstones of King's own biography. The Shining's recent sequel. Doctor Sleep, is an equally chilling examination of seers who walk between life and afterlife.
---
By Thorne Smith
In this madcap 1920s comedy, the ghosts are George and Marion Kerby, a merry couple who remain irrepressible even after their death in a car accident. Haunting the automobile they died in, they do their spirited best to rescue its new owner, bank manager Cosmo Topper, from the boring predictability of his straitlaced life.