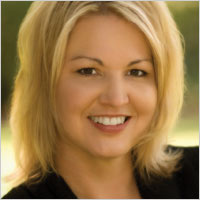 Love Rocks is a biweekly look at new self-published romance titles from the community of writers at Rock*ItReads.
Bad Beat.
Flop.
Pocket Rockets.
River.
If you know what all these words have in common, you get a gold star! One of them I had to look up. (Yeah, yeah, I know this is my column but I'm a romance author. Pocket Rockets takes on a whole new meaning when you write romance.) For those of you who are scratching your heads, I'll fill you in on the secret: the common theme here is poker. Anyone who's been to Vegas and hung out at the tables has likely heard these words. But if you're the type of person who doesn't "get" the hype of poker, doesn't think it's interesting or even particularly sexy, then I have a book for you. After reading Text Appeal by Lexi Ryan, you'll quickly change your mind.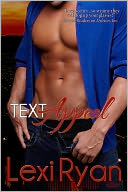 Riley Carter is the daughter of a wealthy hotelier who works for her father and has her sights set on being his GM when he retires. A reckless stint as a teen that left their relationship tattered convinced her that going the route of the good girl was safer and more respectable. So instead of pursuing her dream of being a dancer, she heads to her office everyday, wears her conservative suit and heels, even dates her father's right-hand man. A man she's not overly attracted to but who has garnered her father's approval, and who she believes is stable and good for her. However, Riley has a secret obsession: sexy lingerie. If she can't be the bad girl on the outside, she'll be that girl on the inside. The problem? Her boyfriend doesn't know about the obsession. Or the fact her roommate's brother — professional poker player Charlie "the Devil" Singleton — ran into her in the mall and bought her the revealing corset she'd been trying desperately to talk herself out of.
Charlie's in Vegas for a poker tournament — likely the most important of his life. He's always been attracted to Riley, and over the years they've had a flirtatious, albeit chaste, relationship, but the timing for more was never right. And now she's dating some loser who works for her father. But when he runs into her in the mall and sees her eyeing the suggestive lingerie, the chemistry that's always been between them bubbles to the surface. He takes a gamble and offers to buy it for her. She refuses and confesses she won't wear it. He can tell she still wants it, though, and knowing her stuffy boyfriend won't be the recipient of his highly inappropriate gift only cements his decision. Even with his career teetering on the edge and his personal life in shambles, this might be the time. Riley's the only person who's every liked him just for him. Not for his money or fame or status. And now, he realizes, is the best chance he's ever had to go all in.
The next day, Charlie texts Riley, confessing that he can't stop thinking about her. Riley, not knowing the contact list in her phone is messed up, thinks she's talking to her boyfriend. Truth is, she's been thinking a lot too — but not about her boyfriend, like she should be. She's been thinking about Charlie, how good he looked the day before and how much she's always wanted something more with him. Feeling guilty over that fact — and knowing it'll just get her into trouble she doesn't need — she plays along with her "boyfriend's" texts, surprised he's being so open. Even though she's contemplated breaking up with him, she knows it will ultimately upset her father, so she's willing to give him one more chance. Her body might crave Charlie, but deep down she still hopes to be that good girl her father wants. And she knows she'll never be that with some professional poker player who lives life with no rules.
What results is a series of steamy texts that encourage Charlie and leave Riley even more confused. Every time she gets a sexy message, she imagines it's from Charlie, then berates herself for that thinking. Not until the message finally reads "Come Over" and she goes to her boyfriend's apartment, catching him with another woman, does Riley finally realize the man she's been dating isn't the one she's been sharing sultry texts with. Free of her ties and with nothing to lose, Riley finally has the chance to be the bad girl with Charlie she's always wanted to be. The question remains though: Where will it go? And what will happen when her father finds out she's seeing a gambler? She's not just putting her heart on the line by jumping into Charlie's bed, she's risking her reputation and, quite possibly, her future.
I'm not usually a fan of misunderstanding plots. More often than not, if the author would just let the characters talk things out, their problems would be quickly resolved. But Text Appeal had several layers, and though the text mix-up added to the conflict between the hero and heroine, it wasn't the root of that conflict. Riley and Charlie had bigger issues to contend with than a simple contact list snafu. Real life is messy, and what I liked most about this book is that the author didn't try to wrap everything up with some contrived and easy fix. Both characters were able to grow because of their relationship, which then filtered out to all those other issues in their lives that were keeping them stuck in the same place. Change is scary, but Riley and Charlie were both willing to make major changes in their lives because of what they'd learned from each other. At the end of the book I could easily see them living that Happily Ever After we all hope for in a good romance.
Did I learn a bunch of poker lingo in this book? No. But I did get to peek into the life of a professional poker player, and I will admit that it did make me want to take a trip to Vegas. Text Appeal is smart, sexy, filled with great writing and memorable dialogue, and features characters you won't easily forget. If you like poker — even if you don't particularly like poker — I highly suggest you pick up a copy of this book.
And for those of you still wondering what Pocket Rockets are…
Well…you'll just have to look that up.
To sign in and make a comment, click on the Sign In or Register link in the upper right-hand corner of the page, then come back to this page to leave a comment below.


---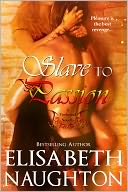 A former junior high science teacher, Elisabeth Naughton now writes sexy romantic adventures and hot paranormal romances. Her latest release, Slave to Passion, was released in August. Visit her on the web at www. ElisabethNaughton.com.